Controversial Rapper Snoop Dogg Says He's Working on a Gospel Album
Controversial rapper Snoop Dogg, known for hits such as "Drop It Like It's Hot" and "Young, Wild & Free," is going to take a break from mainstream music to produce a gospel album.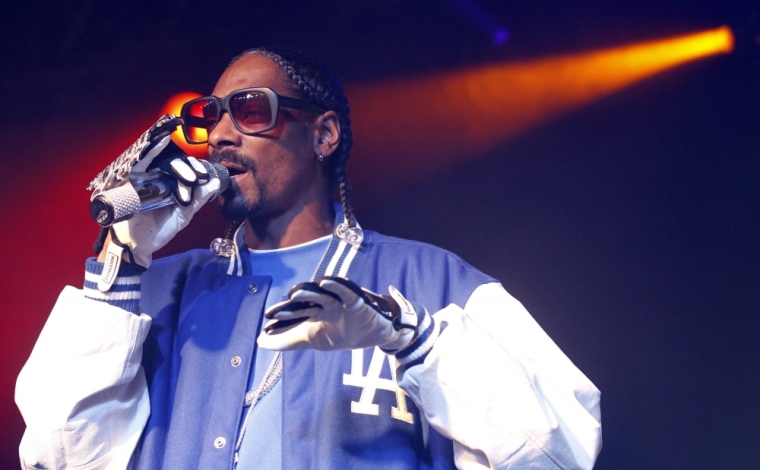 During an interview with The Pharmacy on Beats 1 Radio, Snoop revealed that he wants to sing about his Christian faith and love for God. "It's always been on my heart," he said. "I just never got around to it because I always be doing gangsta business and doing this and doing that. But I just feel like it's been on my heart too long. I need to do it now."
Snoop is not going to take on this album alone since he's interested in collaborating with other Christian artists such as Faith Evans, Charlie Wilson, and Jeffrey Osborne.
His planned gospel album is going to be quite a departure from Snoop's other works, which are filled with expletives and suggestive acts of violence. Just recently, Snoop released a controversial music video for the song "Lavender," which showed menacing clowns creating chaos and even shooting a clown dressed up like President Donald Trump.
But there are times when Snoop offers a softer side to his personality. He once shared a video on his Instagram account (@snoopdogg) featuring him singing along to the gospel song, "I'd Rather Have Jesus."
"I'd rather have Jesus than silver and gold," Snoop repeatedly sang on the video, which he captioned: "Silver [and] gold. @dashradio Cadillac music Sunday gospel mix."
His fans were thrilled to see him profess his faith in God. "With the platform you have, imagine how many people you will reach with the gospel message of Salvation! Come on now! Give our heavenly Father glory through your rap skills Snoop!" a fan wrote.
Another commented, "Right on Snoop!! I start every day off with Jesus. Now I got you on my prayer list. God bless brother!"