Darnell Dockett Accidentally Tweets Phone Number to Miss Alabama; ESPN Apologizes for Coverage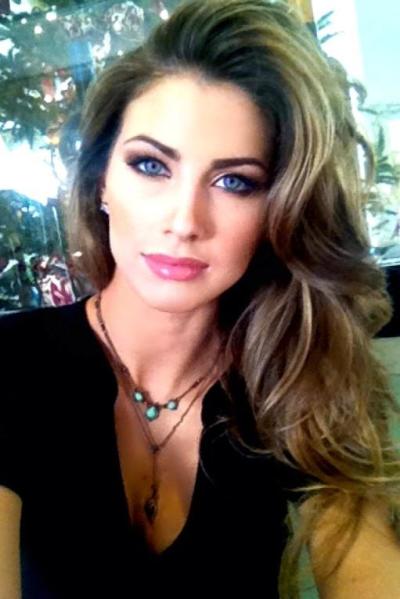 Arizona Cardinals defensive lineman Darnell Dockett was recently left red-faced after messages that he sent to Miss Alabama USA were accidentally made public.
Dockett was among thousands of admirers taken aback by Katherine Webb, the girlfriend of Alabama quarterback A.J. McCarron, after ESPN cameras singled her out in a large crowd during the BCS National Championship Monday. After sportscasters described Webb, 23, as "good-looking," Dockett, along with many others, immediately followed the model on Twitter. The NFL star even forwarded his phone number, according to Daily Mail.
"@_KatherineWebb aye u going to king of diamonds Monday after game?" Dockett tweeted to Webb.
"Aye @_KatherineWebb hit me (240) 464-xxxx when game over, lets go to wing stop then King of diamond," another eager tweet read.
Dockett had intended to send Webb direct messages instead of tweets and acknowledged his mistake before quickly deleting the posts.
"[Shoot] that was suppose to be DM!" an embarrassed Dockett wrote.
The 31-year-old was not the only admirer of Webb left humiliated Monday, ESPN network executives reportedly apologized to Webb for comments made by sportscasters Brent Musburger and Kirk Herbstreit.
"We always try to capture interesting storylines, and the relationship between an Auburn grad who is Miss Alabama USA and the current Alabama quarterback certainly met that test," ESPN said in a statement. "However, we apologize that the commentary in this instance went too far and Brent understands that."
Webb was simply present to watch McCarron's epic performance, although her good looks appeared to distract from his team's win against Notre Dame. Twitter was abuzz and Webb even began to trend after Musburger and Herbstreit openly complimented her appearance during the match.
"Wow, I'm telling you quarterbacks: You get all the good-looking women," announcer Brent Musburger said as the camera focused on Webb, sitting with McCarron's mother.
"What a beautiful woman. Wow!" he went on. "If you're a youngster in Alabama, start getting the football out and throw it around the backyard with pop."
Shortly after their comments, Webb's Twitter following soared, and the model gained tens of thousands of followers, most of which were likely admirers. NBA star LeBron James was also reportedly among the thousands who followed Webb, according to Daily Mail.
"My followers went from 2,300 this morning to 96,000 by the end of the night," Webb, who by Wednesday morning had 216,000 followers, told Yahoo! Sports Monday. "I don't know if I should even check now, I don't know what is going on."
Kirk & Brent Lose It Over Katherine Webb - AJ McCarron's GF