'Batman vs. Robin' Animated Film Release Date News: DC Universe Announces Movie
'Batman vs. Robin' Animated Film Release Date News: DC Universe Announces Movie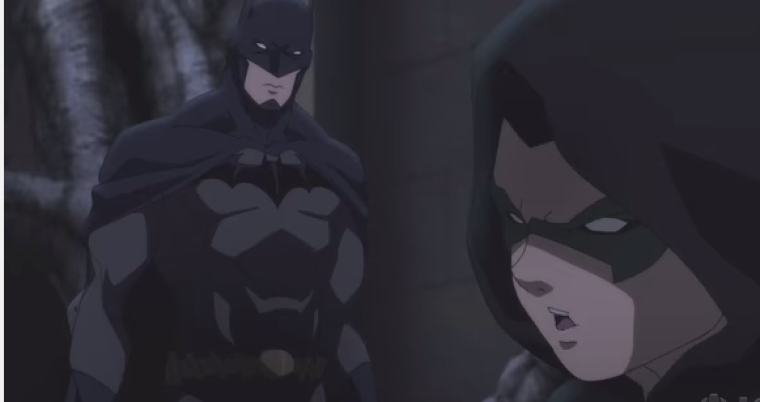 DC Universe will release "Batman vs. Robin," an original animated movie.
The upcoming film is an adaptation of the novel "Batman: The Court of Owls." The synopsis revealed that Damian Wayne a.k.a Robin follows his father Bruce Wayne a.k.a Batman in his own stubborn ways.
During his crime scene investigation, Robin met Talon, who introduced him into a secret society called the Court of Owls that kidnapped children and trained them to become assassins. Robin's involvement with Talon changed his life and this lead to a heated disagreement with his father.
Warner Bros. Home Entertainment, Family & Animation Marketing president Mary Ellen Thomas said that the film will feature influential villains, deceitful storylines and disagreements between allies. The film studio is "proud to release" "Batman vs. Robin."
The film will feature the voices of Jason O'Mara and Stuart Allen as Batman and Robin respectively. As for the villain Talon and butler Alfred, Jeremy Sisto and David McCallum will do their voice over respectively.
Other than the films, viewers can get special contents when they purchase the Blu-ray copies of "Batman vs. Robin." First is the "Gotham's City Secret: The Mystic Court of Owls" where viewers can discover if the group has a noble cause or hidden intentions for their own benefit.
"Talons of the Owl" features the assassins under the command of the master Owls. The Talons execute their masters' plans and schemes.
There is also a "Batman vs. Robin Audio Commentary" and a preview of "Justice League: Gods & Monsters." Viewers get a glimpse of the upcoming DC Universe original film featuring its creators and cast members.
Fans can stream and download "Batman vs. Robin" with high definition and standard definition options. The film is available in selected digital retailers such as Amazon, iTunes, CinemaNow, Xbox, and PlayStation. Cable subscribers can also watch the film via pay-per-view.
"Batman vs. Robin" premieres on April 14.