Deals With Gold Discounts 'WWE 2K16,' 'Evolve,' and Many More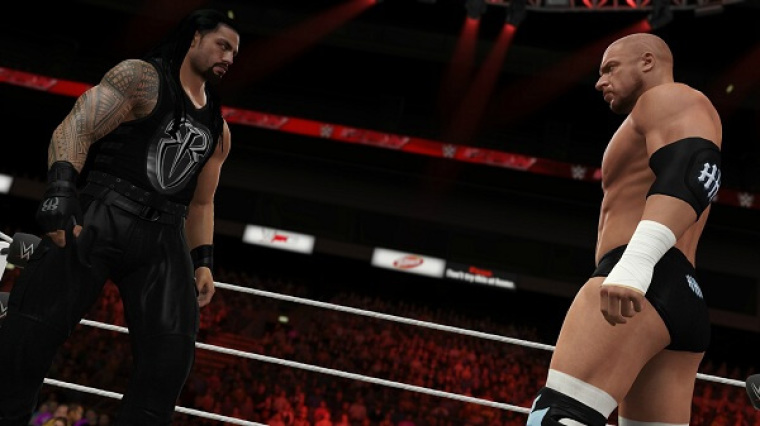 It's a brand new week and Microsoft has fresh offerings for its Deals with Gold and Spotlight sale. Highlights include a couple of titles from publisher 2K Games: "WWE 2K16" and "Evolve."
Deals with Gold
This week's Deals with Gold for the Xbox One include five games, with discounts ranging from 33 percent up to 67 percent. Deals with Gold promotion require a subscription to Xbox Live Gold.
First up is 2K Games' shooter "Evolve." All Xbox One gamers can get it for 67 percent less. "Evolve Digital Deluxe" and "Evolve Ultimate Edition" can be had for 67 percent and 60 percent less, respectively. The Digital Deluxe bundle includes the main game plus exclusive skins for Magma monster and Arctic Hunter as well as the hunting Season 1 add-on. The Ultimate Edition, on the other hand, includes the main game, The Monster Expansion Pack, and Hunting Season 1 and 2 DLCs. Hunting Season 1 and Season 2 are currently discounted at 60 percent each.
In addition, two platformers, "Beatbuddy: Tale of the Guardians" and "So Many Me," are on sale for 33 percent less each. The latter's Mystery of the Skulls DLC can also be bought for the same discount. Meanwhile, those who already own "Roblox" can get its 1700 Robux add-on for 10 percent less.
For Xbox 360 owners, Microsoft has lined up the following games:
• "Cabela's African Adventure" - 75 percent off
• "Contrast" - 75 percent off
• "Mars: War Logs" - 75 percent off
• "Realms of Ancient War" - 75 percent off
• "Transformers: War for Cybertron" - 75 percent off
Spotlight Sale
This week's Spotlight Sale shines the limelight on 2K Games' "WWE 2K16" and "Dead or Alive 5 Last Round" add-on content. The following Spotlight Sale is available for all Xbox Live members.
"WWE 2K16" and its Season Pass are on sale for both Xbox One and Xbox 360 owners right now. "WWE 2K16" for the Xbox One is discounted at 33 percent, while the Xbox 360 version is currently at half price.
Meanwhile, the Season Pass can be bought for 20 percent less. Xbox One gamers who want more content at the get go can avail of "WWE 2K16 Digital Deluxe" for 45 percent off. It includes the main game, the season pass, and the MyPlayer Kick Start.
Microsoft is also offering a bunch of add-ons for Koei Tecmo's "Dead or Alive 5 Last Round." The game's Core Fighters - Female Fighters Set, Hot Summer Set + Female Fighters Set, and Hot Summer Set add-on content are available for Xbox One players at 40, 40, and 30 percent less, respectively. The Core Fighters - Female Fighters Set includes unlockable characters Kokoro, Leifang, La Mariposa, Christie, Helena, Sarah, Mila, Rachel, Pai, Alpha-152, Momiji, Phase 4, Marie Rose, Honoka, Nyotengu, Tina, and Hitomi. Meanwhile, the Hot Summer Set DLC takes all 16 "DOA5LR" characters to Zack Island and includes a costume for some of the girls. The Hot Summer Set DLC is also on sale for Xbox 360 gamers for 30 percent less.
These Deals with Gold discounts and Spotlight sale are valid until Monday, April 5.