Deen Extortionist Sentenced to Two-Years in Prison: Thomas Paculis Claimed Proof of Racial Slurs
A New York man who attempted to extort more than $200,000 out of Paula Deen during the heart of a controversy surrounding the former Food Network chef and accusations of racial slurs, was sentenced this week to two years in prison.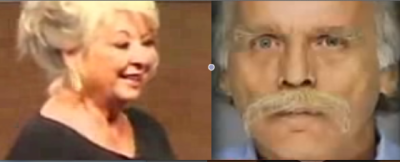 Thomas Paculis, who was found guilty of attempting to extort an estimated $250,000 out of celebrity chef Paula Deen, was sentenced to two years in prison on Tuesday. Paculis, 62, will also have to serve a year of supervised release in addition to 40 hours of community service TMZ said in a report.
Deen's attorney, Gary Hodges, assisted the FBI in tracing Paculis down after Paculis contacted the attorney alleging that he had "true and d------" evidence that proved Deen was guilty of using racial slurs. During the communication, Paculis warned that there was a "price for such information." Paculis, who has already been remanded into custody, agreed to a plea bargain last month and was sentenced on Tuesday. Details regarding the kind of information he held, if any, never surfaced.
Over the weekend Deen made her first public appearance at the Metropolitan Cooking and Entertainment Show Saturday following months of controversy.
During the sold out show, Deen was welcomed by a standing ovation that included an audience of 1,500 people. Deen was brought to tears by the crowd's support.
"These are tears of joy, y'all. I've said all along that the one place I'd want to make my first step back out was Texas," Deen told the Houston crowd. "Y'all's hearts are as big as your state."
Deen had a public falling out in June when a lawsuit was filed against her alleging that she had used the "n-word" with a former restaurant employee. After the accusations, Deen was dropped by the Food Network with other stores who sold her products following suit.
Paula Deen -- Extortionist Sentenced To 2 Years In Prison