Destiny 'House Of Wolves' DLC Pack Release Date: Window Given for Launch
Destiny 'House Of Wolves' DLC Pack Release Date: Window Given for Launch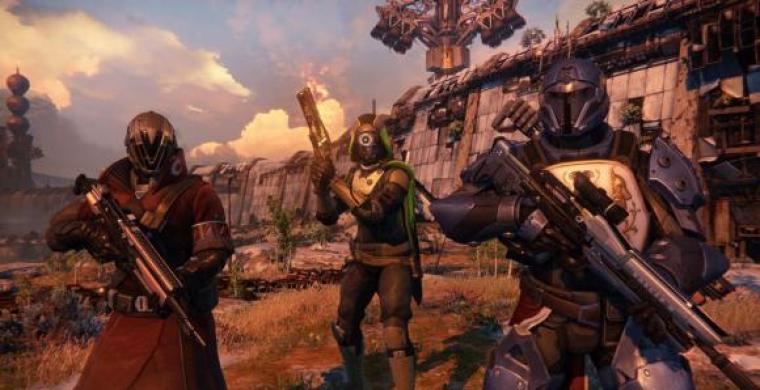 The Destiny "House of Wolves" expansion package now has window for release.
The "House of Wolves" expansion package for "Destiny" will be released in the second quarter of 2015.
Rumors of the new expansion package being released soon began when a Japanese player was able to unlock information supposedly concerning new armor, weapons.
The "Destiny" player was also apparently able to unearth clues surrounding the date for when the new items may be released.
According to the player, the new content could be released in late May with the possibility of some it being made available by March.
In response to the apparent gamer leak, Destiny developer Bungie posted an official response on their website.
"Fair enough. Since we've started throwing around soft deadlines for game updates, we might as well set your expectations that Destiny Expansion II: The House of Wolves will be released sometime in the second quarter of this year," they stated.
Aside from giving the new expansion package a name and an approximate release date, Bungie also warned gamers against acquiring their information from sources not officially affiliated with "Destiny."
"We're keeping all other details under wraps for now," Bungie said.
"House of Wolves" will be the second expansion package released by Bungie.
Back on Dec. 9, Bungie released "The Dark Below" for "Destiny" players. The first expansion package came exactly 3 months after the official release of the game itself.
Both "The Dark Below" and "House of Wolves" are included in the $35 "Destiny Expansion Pass."
Bungie also teased other potential "Destiny" news to be announced in the fall.
Activision also previously confirmed work on "Destiny 2" has also started. Activision Publishing CEO Eric Hirshberg said, "Work has also begun on future expansion packs, as well as on our next full game release."