Dolly Parton $1.39 Million Home for Sale: Look Inside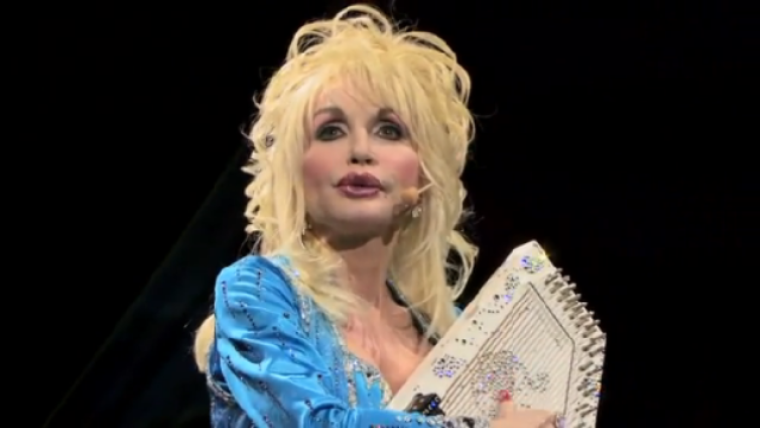 Dolly Parton put her California home on the market this week for $1.395 million in a listing that described the unusual pad as a "whimsical oasis."
The 68-year-old bluegrass singer spends most of her time in the Smoky Mountains of her hometown in Tennessee, and so she and husband Carl Dean are selling their country-inspired West Hollywood home, which was once the childhood home of actress Natalie Wood. It is unknown how much time Parton spent at the home, but real-estate website Trulia.com reported that the singer purchased it in 2007 for $1.2 million.
Furthermore, Parton's home listing reveals that the home appears outdated with a wide variety of architecture and decorating styles, ranging from country cottage to Spanish style. The 1,091 square-foot-home was built in 1923 and features "warm [hardwood] floors throughout, plantation shutters, motorized skylights, hand painted details, built-in AV equipment, a security system complete with cameras and newer central HVAC."
As for the bedrooms, the "eclectic and whimsical oasis" includes a walk-in closet, full bath, and French doors leading to its own private landscaped deck." Outside, the property features a rear garden complete with many species of cactus. The property also boasts a fully-equipped guest house.
Meanwhile, Parton's unusual Hollywood home is just one of many. The eight-time Grammy Award-winner is said to have about 15 other properties in cities such as Nashville, Brentwood, and Sevierville, Tenn. However, Parton recently explained that when she is not on tour, she prefers her Tennessee home where her husband stays full time.
"He's happy saying home and I'm happy traveling," she told Closer magazine of her husband. "Once, many, many years ago, he went with me to Hawaii, and he enjoyed that, but he never wanted to go anywhere else. We're both pretty much old mountain goats."
Today, Parton is on the "Blue Smoke" tour in honor of her latest album of the same name. The tour sees several stops in the U.S. as well as the U.K.
Dolly Parton's home and property Nashville Tennessee