Duggar Family News: Jana Duggar's 'Baby Whisperer' Photo Sparks Another Debate Among Fans
A lot of fans are very concerned about the single status of "Counting On" star Jana Duggar. Thus, when the family recently posted a photo of the family's "Baby Whisperer" caring for her nephew, a new debate started.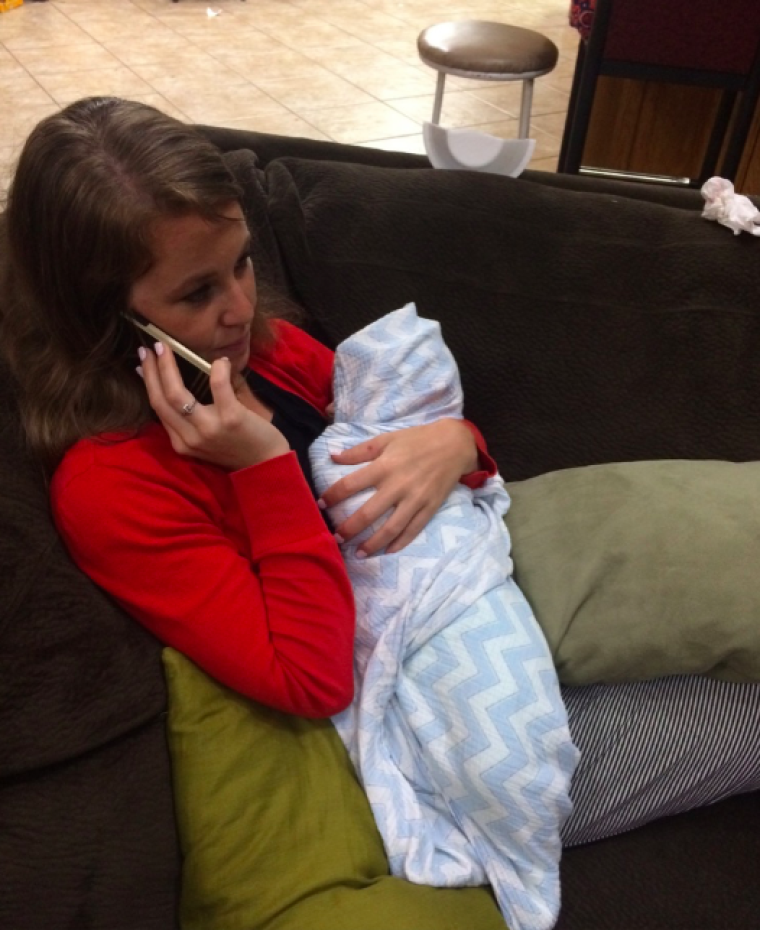 The photo was shared on the Duggar Family Blog, with a caption that says the eldest of the Duggar daughters "loves to dote on her nieces and nephews. And as you can imagine, with all the experience she has had, she is quite the pro at caring for little ones."
Jana has earned the reputation for being the "Cinderella Duggar," since she is left caring for her younger siblings while her other sisters are falling in love and getting married.
Now, people are once again expressing their concerns about her responsibilities at home. "She is 27!!! She should be on her own living her own life. College, career, travel, dating. All can be done and remain a virgin until marriage. I know!" a fan wrote.
Another added, "Is this an expectation that Jana live with her parents until she gets married? I've wondered if this is a religious belief they have, considering none of the adult children move out until they find a spouse."
Meanwhile, a netizen criticized the distracted way Jana is carrying the baby in the photo. Jana is talking on the phone while holding up the baby, and the netizen noted that it does not really illustrate how she cares for them.
"If I saw this picture, without any captions and not knowing who it was, I would have think it was a picture of a bored young woman who would rather talk on the phone," the commenter wrote.
Even though four of her younger siblings — Jill, Jessa, Jinger and Joy-Anna — have already enjoyed courtships, proposals and nuptials, Jana has repeatedly turned down suitors because she said she hasn't found the right guy yet.
She earlier revealed during an episode of "Counting On" that she would rather wait for Mr. Right than get into one wrong relationship after another.
"I'm not just out to get married to the first [suitor] that comes along. I mean, sometimes it can be tempting. It's like, 'Oh I really want to be married.' [Especially] in those moments where your siblings, who are married and have little ones, are going out on dates and doing their things," Jana explained. 
"I don't really know what the next five years look like," she added. "I guess in some ways [I've] got hopes and dreams like, 'Well, maybe I'll meet the one, and get married and have kids.'"