Eliza Dushku Robbed on Halloween by Masked Theives: 'Help Me Find Them,' Actress Said
Eliza Dushku Robbed on Halloween by Masked Theives: 'Help Me Find Them,' Actress Said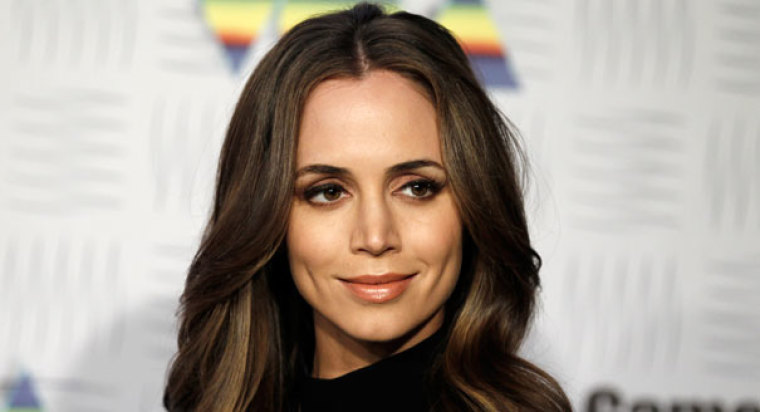 Eliza Dushku was robbed on Halloween by two costumed muggers, according to reports. The "Bring It On" actress was unloading her car early Saturday morning at a Rhode Island hotel when two masked men ran up, grabbed her expensive Louis Vuitton bag and ran off.
Eliza Dushku, 33, was there for Rhode Island Comic Con. After the robbery, despite there being video surveillance of the thieves, they could not be found. So Dushku decided to tweet her fans about it.
"Was just robbed in front of my hotel a few hours ago. Cameras caught everything: hotel/police/security weren't able to do anything," she posted. "They were, of course, wearing Halloween costumes. One of the guys wore a GOLD HEAD TO TOE 'Ceasar' outfit. Anyone in RI, ring a bell? Help."
The bag the robbers stole from her was a Louis Vuitton bag valued at about $1,720. However, the bag also possessed sentimental value to the "Buffy the Vampire Slayer" actress, as it was a gift from Sharon Osbourne and has traveled all over the world with her.
"Please, @OmniHotels, these 2 men are guests here in the building & on your cameras robbing me. Help me find them and apprehend," Dushku continued.
Fortunately, police were able to find the thieves and apprehend them about five hours later in the same hotel.
"The police looked at surveillance tape and were able to identify the suspect and a companion," authorities told E! News. They added that because of the Louis Vuitton bag's value, both men will be charged with a felony.
"Update: men found in hotel, w/ my luggage, apprehended & spending wknd in jail until+. U guys helped this happen. I am VERY grateful. C u soon," Dushku tweeted.