Eminem Slams Trump in Freestyle Rap
In a freestyle rap launched on Tuesday night, Eminem attacked U.S. President Donald Trump for the kind of leadership he has exuded since elected into office.
The pre-recorded four-minute clip was played at this year's BET Hip-Hop Awards. Eminem lashed out at Trump in an expletive-filled freestyle rap, wherein he even called the commander-in-chief a "racist 94-year-old grandpa."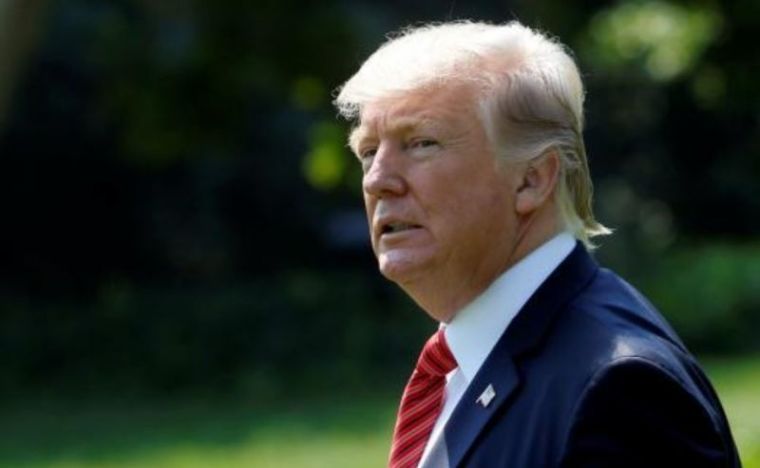 The rap was targeted at Trump's mishandling of the recent string of issues involving the U.S. as well as the international community. He slammed Trump for messing up talks with North Korea, for threatening and waging war against their nation instead of urging the country to halt all nuclear tests.
"What we got in office now is a kamikaze that'll probably cause a nuclear holocaust and while the drama pops, and he waits for s--t to quiet down, he'll just gas his plane up and fly around 'til the bombing stops," Eminem said in the rap.
This refers to the tensions between the U.S. and North Korea after the nations' leaders exchanged insults. While North Korean leader Kim Jong Un called the U.S. President a "dotard," a word which means old, weak, and senile, Trump took to Twitter to declare that Kim's nation "won't be around much longer." The treat was perceived as a declaration of war. Perhaps the President or his staff wanted to delete his tweet, as he always done when he says something rash, Twitter has not allowed him to do so.
The rapper also called out the President for targeting the NFL players' who have been kneeling down during the national anthem, an act which Trump deemed as unpatriotic. He also stood in support of former San Francisco 49ers quarterback Colin Kaepernick who is still unemployed after instigating the kneeling movement. 
Eminem slammed him for focusing his attention on the NFL instead of helping out hurricane-devastated Puerto Rico, whose residents continue to be deprived of medical care, and other basic needs, or starting talks about gun ownership in the wake of the Las Vegas massacre earlier this month.
Furthermore, Eminem urged "the rest of America" to stand up against Trump.