Engine Fails on Flight: American Airlines Plane Forced Into Emergency Landing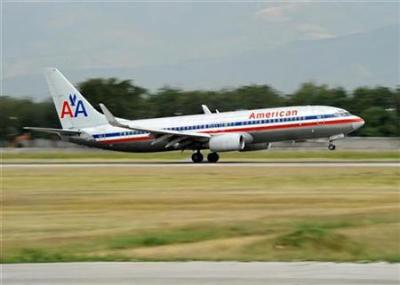 An engine has failed on a flight from Cleveland Hopkins International Airport on Friday, forcing the pilot to quickly turn the plane around and make an emergency landing again at the same airport it had taken off from just minutes before.
The incident happened on an American Airlines flight on Friday, on one of the airline's MD-80 planes. Alarmingly it has been suggested by various media outlets that such incidents have become increasingly common for the airline in recent years.
The flight was scheduled to land in Dallas and was carrying 139 passengers and crew members, according to Yahoo! News.
According to a spokesman for the airport, several people on the ground reported seeing problems with the plane's engines as it took off, although exactly what they saw was not made immediately available.
There were no reported injuries in the incident and passengers were de-boarded and their luggage transferred to another plane so that they could leave on a delayed flight.
According to Fox News, American Airlines have had significant problems over recent years with some of its engines.
In April, one of its planes was traveling from Kona, Hawaii when it had engine problems prior to landing. The flight crew were forced to shut the engine down completely before they could land the plans safely at LAX airport.
Last year in April, an MD-82 plane taking off from Phoenix Sky Harbor International Airport, again headed for Dallas, was forced to land again just six minutes after taking off due to losing power in one of its engines.