For Evangelicals in U.S., God and Guns Can't Go Together, Survey Shows
For Evangelicals in U.S., God and Guns Can't Go Together, Survey Shows
Evangelicals and other conservatives in America share mostly the same beliefs and values, except on one key issue: gun ownership.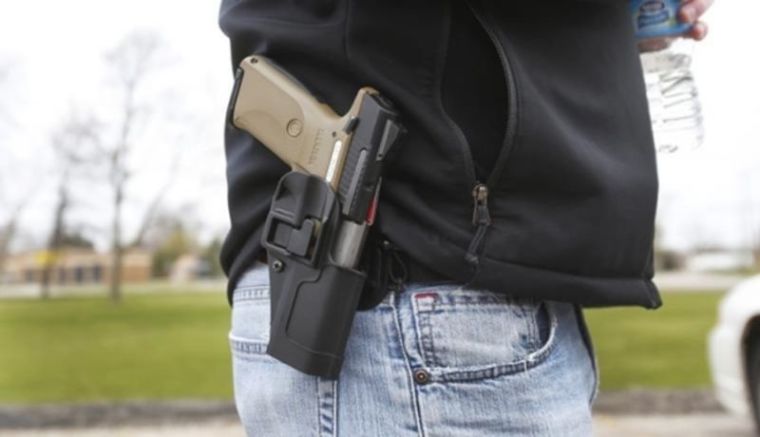 This finding was revealed in a recent survey conducted by the Barna Group.
The survey showed that 69 percent of evangelicals are conservative on fiscal matters and 79 percent on social issues.
Specifically, the study showed that 84 percent of evangelicals consider themselves to be pro-life advocates, 69 percent were unhappy with America's current state, and 50 percent supported the Tea Party movement.
But while political conservatives fully support the Second Amendment, or the right to keep and bear arms, a majority of evangelicals—seven out of 10, or 69 percent—do not own guns.
Evangelicals also distinguish themselves for being the only faith segment where a majority (70 percent) regard themselves as theologically conservative, according to the survey.
However, last December, the conservative Evangelical Christian Liberty University appeared to have veered away from the evangelical stereotype when it announced that it was planning to open a state-of-the-art shooting range on the institution's 7,000-acre campus in Lynchburg, Virginia, next fall, as CP earlier reported.
University officials said they seek to promote gun ownership and firearm sports while bolstering security on campus amid rising concerns of possible terrorist attacks.
Brad Butler, planning and construction coordinator for Liberty University, told CP it will be the first on-campus facility of its kind in the country.
In a 2013 Gallup study, as CP also previously reported, gun owners in the U.S. tend to be men, white, married and living in the South.
That study analyzed surveys taken from 2007 to 2012. It showed that Protestants are more likely to own guns than Catholics.
It also showed that average of 30 percent of Americans admitted personally owning a gun while another 14 percent said they did not personally own a gun but live in a household with someone who does.
Meanwhile, the question on how should a Christian view gun control was tackled by Got Questions Ministries (GQM).
The website noted that the phrase "gun control" is not found in Scripture because the Bible was written long before the first gun was invented.
However, the Bible records many accounts of conflicts with people using weapons.
The use of weapons is presented as something inevitable in Mark 13:7:
"When you hear of wars and rumors of wars, do not be alarmed. Such things must happen, but the end is still to come."
GQM says the Bible does not forbid the carrying of weapon for self-defense. In fact, Jesus Himself even urged His disciples to buy swords to protect themselves in Luke 22:35-38:
"Then Jesus asked them, 'When I sent you without purse, bag or sandals, did you lack anything?'
"'Nothing,' they answered.
"He said to them, 'But now if you have a purse, take it, and also a bag; and if you don't have a sword, sell your cloak and buy one. It is written: 'And he was numbered with the transgressors'; and I tell you that this must be fulfilled in me. Yes, what is written about me is reaching its fulfillment.'
"The disciples said, 'See, Lord, here are two swords.'
"'That's enough!' he replied."