Former Hugo Boss Model Sentenced for the Murder of Reality Star Loredana Nesci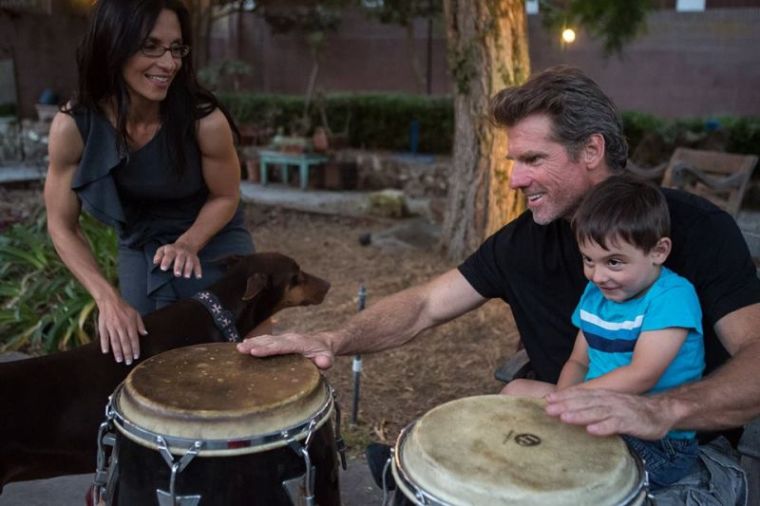 Loredana Nesci, a police-turned-lawyer reality TV star, was murdered in 2015, and, now her boyfriend has been sentenced to 16 years to life in jail.
53-year-old Robert Reagan was sentenced last Tuesday for the crime of murdering reality TV star Loredana Nesci, who was the prime focus of Sundance TV's "Loredana Esq.," inside their home at Redondo Beach, California. This news comes two weeks after Reagan was found guilty of the crime.
Nesci was 47 years old at the time of her death, and she is survived by a son, Rocco, who was five years old when she died, which she shares with Reagan. The boyfriend-turned-convicted murderer was a former model who worked for Hugo Boss and other big-name fashion brands.
"I will never know what Loredana ever saw in you ... She wasted years of her life, gifted you with so much money, and foolishly believed in your stories. You told her lie after lie ... You were never grateful, but just like any other con man, you tried to dig deeper and get more out of her for doing nothing. And when she was finally going to leave you, you gutted her like a farm animal," Nesci's brother wrote in a letter which was read during the trial by Deputy District Attorney Allyson Ostrowski.
It should be remembered that back in 2015, Robert Reagan called the police to report Nesci's death. All throughout the case, Reagan maintained his innocence saying Nesci accidentally stabbed herself after she tripped. According to him, they had an altercation and Nesci pulled the knife on him.
Ostrowski revealed that before and after the verdict was read, Reagan showed an apathetic front, but when the jury finally left, he cried a little.
Loredana Nesci was a former police officer who eventually became an attorney before appearing in her own reality show. Their son, Rocco, is now living with Nesci's parents.