Gal Gadot Explains Why She's Not Affected by 'Wonder Woman' Oscar Snub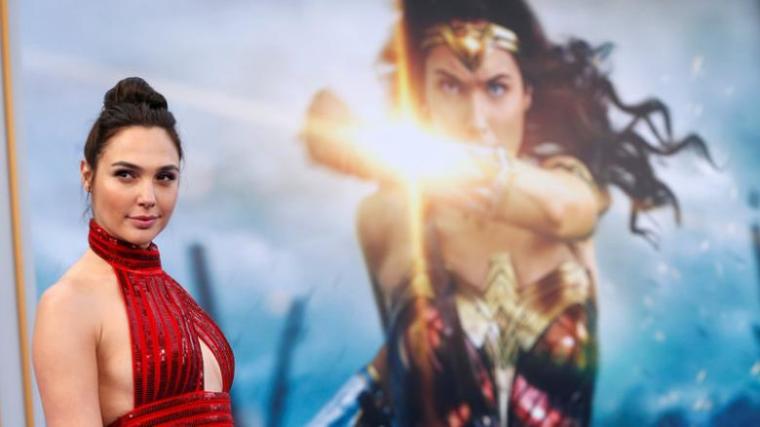 Gal Gadot has a powerful response to what most fans see as a "Wonder Woman" Oscar snub.
On Wednesday, the 32-year-old actress attended Revlon's Live Boldly Campaign event at the Skylight Modern in New York City — stunning in her plunging sheer gown. During the star-studded event, she spoke with Entertainment Tonight about her film not being recognized by the Oscars this year.
"I was very moved and touched by the people who were disappointed that 'Wonder Woman' wasn't nominated, but we certainly never did the movie for that," she said. "I think that you can't have it all," she continued.
The mother of two added, "We've done this movie and it was received in such an amazing, wonderful way, and we want to stay humble and grateful, and we're going to have another movie, so who knows? Maybe the next one!"
Although her superhero film did not receive any Oscar nomination, the award season has been great for the Israeli star and "Wonder Woman" director Patty Jenkins. Gadot recently took home the #SeeHer Award at the Critics' Choice Awards and offered an inspiring acceptance speech.
She also dedicated her award to "all the women and men who stand for what's right, standing for those who can't stand or speak for themselves."
Gadot will be reprising her role in "Wonder Woman 2" next year, with Jenkins still helming the project. According to reports, the sequel will serve as the first movie in Hollywood to adopt the Producers Guild of America's (PGA) recently-revealed Anti-Sexual Harassment Guidelines, which was ratified after a unanimous vote from the PGA's board of directors.
The film is scheduled to begin production this summer but further details about the plot are still being kept under wraps.
"Wonder Woman 2" is expected to hit the big screen on Nov. 1, 2019.