Google Nexus 5X News: Sept. 29 Special Event Release Date Eyed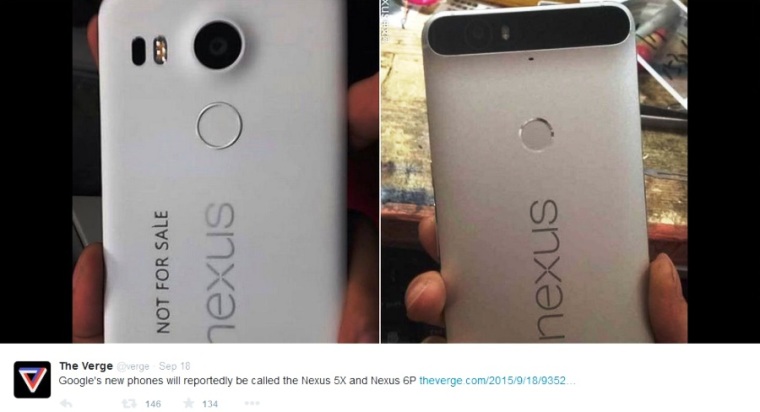 Google is expected to release two new Nexus smartphones at its special event next Tuesday, one of which is the Nexus 5X.
Late last week, US search engine giant, Google sent out press invitations to the media to its September 29 special event in San Francisco where it is expected to unveil two new smartphones, its upcoming mobile operating system, the Android 6.0 Marshmallow, and a rumored second generation Chromecast.
Among the two smartphones, the Google Nexus 5X, formerly the LG Nexus 5 (2015), is expected to make its debut, together with the Google Nexus 6P, formerly the Huawei Nexus 6.
The Nexus 5X, LG's second Nexus device for Google, has been outed in several leaked images in the last few months, with rumors the 5.2-inch smartphone with its 1080p display, together with the Nexus 6P, will already be carrying the Android 6.0 Marshmallow when it is officially introduced early next week.
Rumored to be powered by a Snapdragon 808 chipset and an Adreno 418 GPU, the Nexus 5X will be supported by 3GB of RAM and a choice of 16GB and 32GB of internal storage.
Featuring a 12.3MP rear camera and a 5MP front shooter, the Nexus 5X will offer a USB Type C port and get its juice from a 2,700mAh battery. It is also rumored to be packing a fingerprint scanner.
Together with the Nexus 6P, it will carry Google's new Android Pay, the company's mobile payment answer to the Apple Pay and Samsung Pay. As Android Pay has already been teased in the Google Wallet app as arriving within the next couple of weeks, it is speculated its arrival will coincide with the launch of the two new Nexus smartphones.
After the official reveal next week, the Nexus 5X, tagged with a $400 to $450 price point, will be available for preorder together with the Nexus 6P, and even perhaps the 2015 Chromecast, starting October 13, with a ship out date yet to be announced.