Hallmark Now Selling Cards That Cater to Homosexuals, Celebrate 'Gender Transitions'
Hallmark Now Selling Cards That Cater to Homosexuals, Celebrate 'Gender Transitions'
The popular greeting card company Hallmark has joined the LGBT bandwagon and has come out with cards catering to homosexuals and celebrating "gender transitions."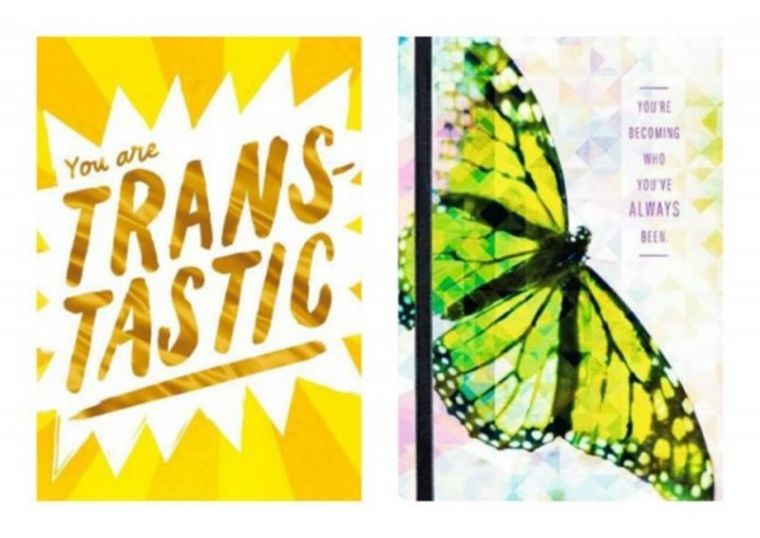 "Hallmark is committed to helping people share what's in their hearts with those they love, and we strive to be inclusive and relevant with our products," the company said in a statement last week, as reported by Bustle.
"We are committed to reflecting people's real lives and enriching their relationships, and our mission includes all people," it added.
Hallmark actually began making cards for the LGBT community two years ago, but the company's transgender-focused cards only caught the spotlight last week after a Tweet by a teen who took pictures of them went viral, according to Heatst.com.
News about the transgender greeting cards drew mixed public reaction online, with some praising Hallmark for its embrace of the LGBT community.
However, some social media users criticized the company's action, saying gender dysphoria should not be encouraged, Christian News Network reported.
"Will these [cards] be sold in the 'You must be confused' section?" one commenter asked.
Another commenter wrote: "The cynicism of capitalism; if there's a market, they'll cater to it."
One social media user who is highly unlikely to rejoice at Hallmark's action is Facebook's "Activist Mommy," Elizabeth Johnston.
In a earlier CP report, Johnston denounced the "gender insanity" going on in America in a Facebook vlog.
She lamented that the current gender trend is getting weirder and weirder by the day with the lengthening list of shocking new gender categories. Aside from lesbian, gay, bisexual, and transgender (LGBT), new kinds of identities have emerged such as queer, questioning, intersex, asexual, alien, pansexual ("which means anything and everything"), and polysexual ("which includes polygamy and orgies"), she pointed out.
What's even reprehensible is that the movie and media industries are trying to pressure the public not only to accept these new identities but to even celebrate them as well, she said.
"No, I'm not going to celebrate your mental disorders. I'm not going to celebrate your sin. I'm not going to celebrate your departure from reality," she exclaimed.