'Heathers' Reboot: Selma Blair Joins Paramount Network Series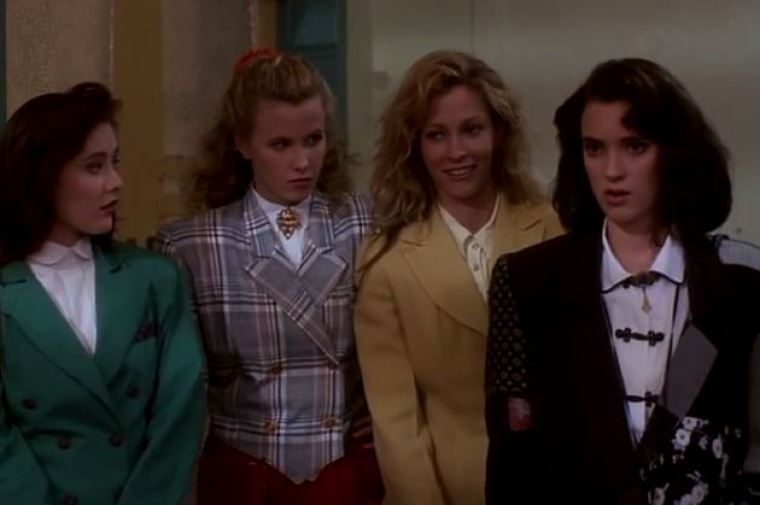 Paramount Network has cast Hollywood actress Selma Blaire in a recurring role in the upcoming TV series reboot of the 1988 film "Heathers."
According to report by Deadline, the former "Anger Management" star will be playing the role of "the gold-digging stepmother" of Heather Duke, who will be portrayed by actress Brendan Scanlan.
Blair confirmed her casting by posting a photo on Instagram and captioned it, "Do I look like step Mother Theresa @heathers#paramountnetwork2018."
The "Hellboy" actress's character Jade in the "Heathers" TV reboot is described as a money-hungry stepmother who works as a stripper and is also an avid menthol smoker. While she is considered to be "rough around the edges," she also exudes a glamorous vibe of confidence. She married her 82-year-old husband for his money and is just waiting for him to pass away in order to claim his wealth.
The original 1988 movie starred Winona Ryder, Christian Slater and Shannen Doherty. The black comedy film classic told the story of a high-school clique composed of four teenage girls, three of whom share the first name "Heather."
As for the plot of the upcoming TV reboot, the network stated (via Coming Soon):
"Based on the 1988 cult classic film of the same name, Heathers is an hour-long pitch-black comedy anthology set in the present day, as heroine Veronica Sawyer (Grace Victoria Cox, "Under the Dome") deals with a very different but equally vicious group of 'Heathers.' Also starring are James Scully as JD, Melanie Field (Wicked National Tour) as Heather Chandler, Brendan Scannell (Funny or Die) as Heather Duke, and Jasmine Mathews as Heather McNamara. Original Heathers cast member Shannen Doherty will guest star as a pivotal, unnamed character as well."
Blair is known for the roles she played in the movies "Legally Blonde," The Sweetest Thing," "Hellboy" and "Hellboy II: The Golden Army." She also recently appeared on the small screen in "Anger Management" and "American Crime Story: The People vs. O.J. Simpson."
The "Heathers" reboot TV series is set to premiere sometime in 2018 on Paramount Network.