Hillsborough disaster verdict leads to British Police Chief suspension as Andy Burnham calls for accountability, 'fundamental reform'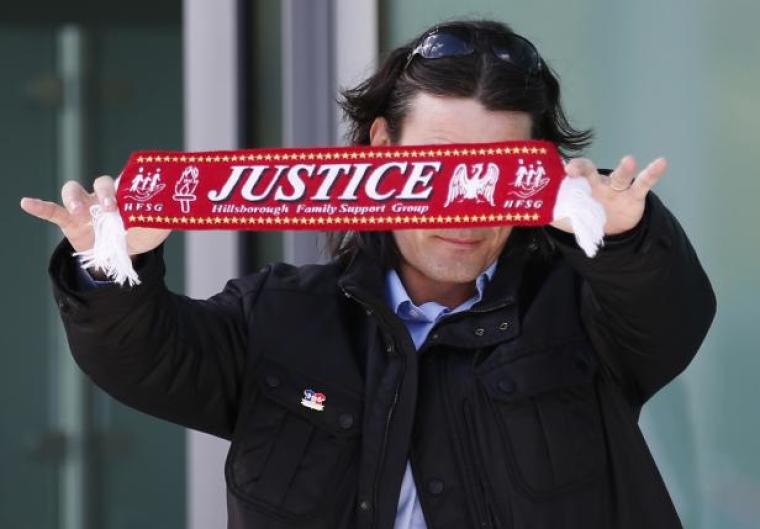 South Yorkshire Police Chief Constable David Crompton has been suspended over his handling of the inquest into the Hillsborough disaster of 1989. The suspension came mere hours after Shadow Home Secretary Andy Burnham called his position "untenable" and his leadership and culture "rotten to the core."
The suspension came into immediate effect on Wednesday, a day after the jury ruled that the victims of the Hillsborough disaster had been unlawfully killed. The police chief is accused of a cover up and had faced calls for resignation from the families of the 96 victims of the disaster.
Alan Billings, the elected Police and Crime Commissioner for South Yorkshire, said in a statement that he had "no choice" but to immediately suspend Crompton citing the "erosion of public trust and confidence" in the force. The difference in perception between the chief constable and the families had become "an obstacle to our going forward," Dr. Billings said further.
Burnham described the South Yorkshire Police leadership and culture "rotten to the core" and called for "fundamental reform" of the force.
"I don't blame the ordinary police officers, the men and women who did their best on the day and who today are out keeping our streets safe. But I do blame their leadership and culture, which seems rotten to the core," Burnham told parliament.
Home Secretary Theresa May said those involved might face offenses ranging from gross negligence manslaughter and misconduct in public office to perjury to perverting the course of justice. However, the secretary said prosecutors are still weighing up whether or not to press charges as prosecutors and the independent police watchdog are set to finish investigations by the end of the year. But Burnham and other lawmakers want charging decisions to be made sooner.
"Those responsible must be held to account for 96 unlawful deaths and a 27-year cover-up," Burnham said.
The Hillsborough disaster changed the face of English football, paving the way for modern, all-seated venues to replace banks of terracing and metal fences.