HIV-AIDS Cure: Immune Booster Drugs Cannot Cure HIV, AIDS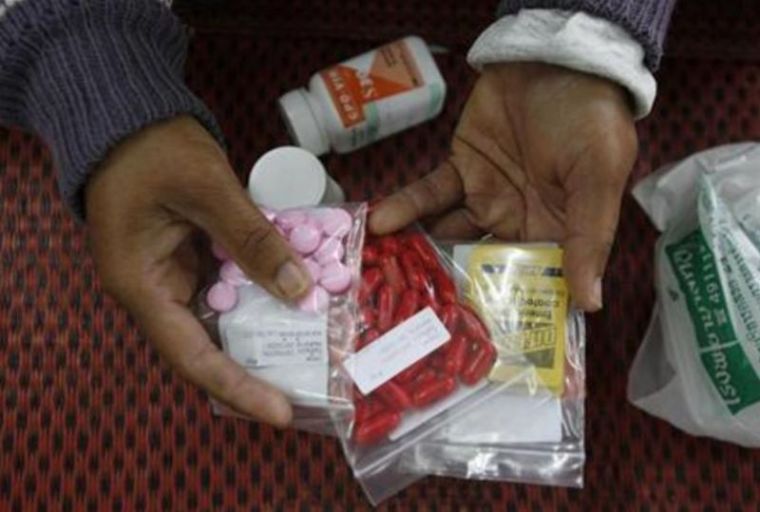 Finding a cure for the human immunodeficiency virus (HIV) and acquired immune deficiency syndrome (AIDS) has eluded experts in the field of medical science. However, there has been a rising concern in Africa in which individuals afflicted with these medical conditions seem to be under the impression that immune boosters are a definitive cure.
Amid accusations and speculations that the Centre of Awareness (COA) — a nongovernmental organization (NGO) in Ghana and a drug-manufacturing firm — had been promoting its food supplement drugs as cure for HIV and AIDS, its executive president, Dr. Samuel Ato Duncan, recently advised patients to continue using their antiretroviral drugs (ARTs) and to not replace it with the firm's COA FS immune booster.
Dr. Duncan explained that COA FS was only a plant extract that reinforces the immune system in fighting different kinds of ailments. However, he emphasized that COA FS was not a treatment or a cure for HIV and AIDS.
At a press conference in Accra, Ghana last week, Dr. Duncan also maintained that the COA was not advertising its food supplement drug to the effect that it is a cure or treatment for HIV and AIDS.
"The fact that some HIV and AIDS patients have been taking the food supplement and it is boosting their immune system to fight various ailments does not mean it is a cure for the disease," Dr. Duncan said, as reported by Graphic Online.
"Rather, the centre is working hard to produce a permanent cure for HIV and AIDS at the appropriate time," he added.
While there is still no definitive cure that will put an end to the spread of HIV and AIDS to different parts of the world, there is a treatment called antiretroviral therapy (ART), which uses HIV medicines to treat HIV infection. ART is undergone by patients alongside an HIV regimen on a daily basis. This treatment may not cure HIV, but it will help patients lead longer lives and reduce risks of HIV transmission.