Hurricane Sandy 2012: Projected Path Could Hit New York, Boston, Washington DC (Track Map)
Hurricane Sandy's path could lead it to New York, New Jersey and Washington DC, according to the storm's latest track updates on Thursday morning.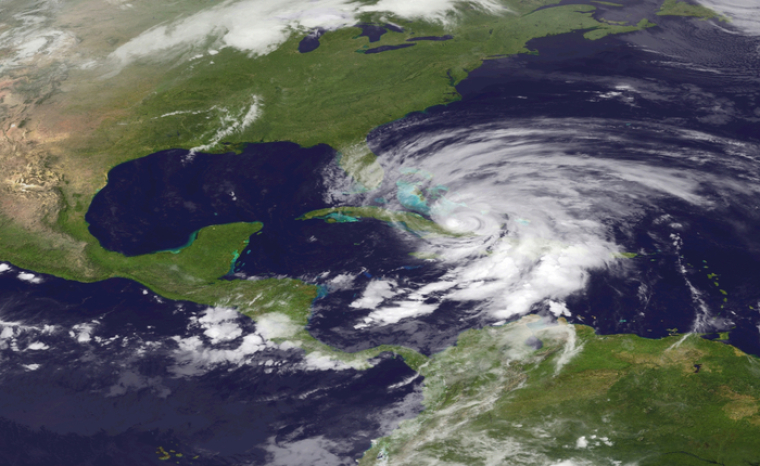 Although the storm is still days away from the northeast some are now worried that the path could see take the category 2 hurricane all the way to the DC and New York areas.
According to latest estimates Hurricane Sandy could work its way all the way up the I-95 corridor, hit Boston, and go on to strike some of the nation's most populous regions.
Just last year New York was hit by Hurricane Irene, in what was considered a very rare hurricane strike on the northeast. However, Hurricane Sandy could pose a similar threat to the region and cause horrendous weather over the Halloween period.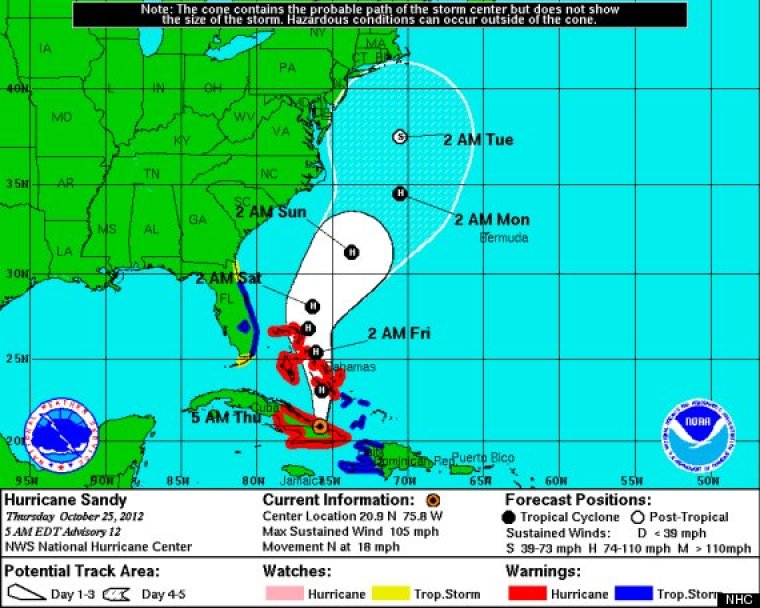 Forecasters have stated on Thursday that it is by no means certain that Sandy will take that path, but indications in the past 24 hours or so make a track that takes it to New York, Washington and Boston increasingly likely.
According to the National Weather Service the hurricane's path will depend largely on how Sandy reacts as it moves into a large coastal storm as it heads northward up the east coast of the United States. It is believed Hurricane Sandy will meet with a deepening upper level low pressure system in the coming days, which could drastically change the storm's course. Some have predicted that the hurricane would be spun out to sea following that meeting, thereby sparing the east coast from its heavy rains and strong winds.
Alex Sosnowski, an expert senior meteorologist at Accuweather, has said: "A major storm with damaging consequences is still on the table from Norfolk to New York City and Boston. However, multiple components have to come together for the perfect storm."
He added, "The realm of possibilities continues to range from Sandy escaping out to sea, with nothing more than blustery, much cooler air sweeping in, to a dynamic storm turning inland packing coastal flooding, flooding rainfall, high winds, downed trees, power outages, travel mayhem and even Appalachian snow."
Hurricane Sandy Batters Cuba