'I Have Nothing to Do With the Way People Decide to Protest': Maxine Waters Backpedals After Encouraging People to Harass Trump Admin Members
Representative Maxine Waters called on her supporters to harass and confront Trump administration members to escalate the situation surrounding the "zero tolerance" policy and the family separations at the border. A day later, she has changed her tone following criticism from President Trump and even her fellow Democrat.
"You push back on them. And you tell them they're not welcome anymore, anywhere. We've got to get the children connected to their parents," she said a day ago to supporters, urging them to go after Trump's cabinet members wherever they spot these cabinet members — at the department store, gasoline station, or in a restaurant.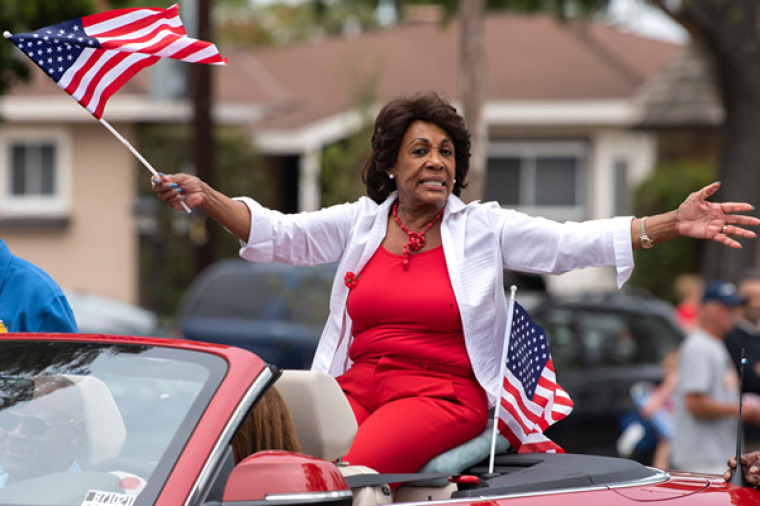 She added later in a guest appearance on MSNBC that people will harass Trump administration members to the extent that they will be driven to tell the President "'No, I can't hang with you,'" as quoted by CNN.
"I have no way of telling people how to protest, what they should protest," she backtracked a day later.
Her earlier remark was singled out by House Majority Leader Kevin McCarthy called "very dangerous." Even for critics of Trump, like Sen. Jeff Flake, this kind of pronouncements from a U.S. representative was something that "Left or right, nobody deserves."
Senate Minority Leader Chuck Schumer later added, "I strongly disagree with those who advocate harassing folks if they don't agree with you," in a speech on the Senate floor. He called Waters' statements un-American and just "not right."
Waters looks to have dialed it down a day later, telling reporters on Capitol Hill that she was not calling for "harm" on Trump supporters.
"I believe in peaceful, very peaceful protests, I have not called for the harm of anybody," she said to the media present, referring to Trump's vehement Twitter post on Monday.
"This President has lied again when he's saying that I've called for harm," she added, before going on to deny that Democrats have been critical of her recent comments. Afterward, she distanced herself from the way Sarah Sanders was turned away from a Virginia restaurant.