Immigration Reform: House Republicans to Vote on Two Bills on Illegal Immigration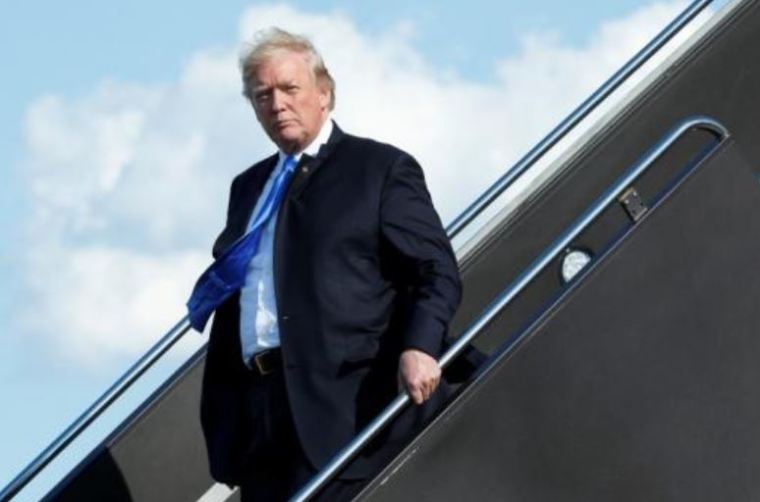 House Republicans are reportedly making preparations to vote next week on two sets of bills that tackle the crackdown on illegal immigration. The bills will supposedly fulfill U.S. President Donald Trump's promise to enforce tougher regulations when it comes to U.S. immigration.
According to Politico, one of the bills that will be voted on is called "Kate's Law." This particular bill, if passed, would increase penalties for immigrants who will attempt to return to the United States after they have already been previously expelled from the country.
Kate's Law is named after Kate Steinle, a young woman whose life ended after she was shot in San Francisco by an immigrant who was repeatedly deported in the past but kept returning to the country.
It must be noted that Trump frequently brought up the demise of the young victim during his presidential campaign in 2016.
The second bill focuses on cracking down on locations in the country known as sanctuary cities. These localities, which are typically liberal jurisdictions like New York, tend to limit the extent of their cooperation with federal immigration authorities. These sanctuary cities accomplish this by refusing to detain immigrants in prison long enough for federal officials to arrive and take them for deportation.
Named the "No Sanctuaries for Criminals Act," the second bill that will be voted on next week will be increasing penalties for sanctuary cities in several ways. If passed, the bill would also require cities and counties to follow the orders of federal immigration officials to keep immigrants in custody so they can be picked up to be deported.
Written by House Judiciary Committee Chairman Bob Goodlatte (R-Va.), the bill also extended the policy on mandatory detention so that it would apply to immigrants who committed violations such as drunken driving, and those whose visas have already been revoked.
"The House Judiciary Committee is working to improve our nation's immigration laws and policy, and today I have introduced two, straightforward bills to enhance public safety," Goodlatte said in a statement on Friday, June 23.
He added, "We owe it to the families of those who lost loved ones to take action to prevent these horrible crimes. They have waited far too long."
According to The Week, more than 200 states and localities all over the United States do not recognize and honor detention requests from federal immigration authorities. Mayors of these sanctuary cities have reportedly said in the past that they will not be intimidated by the warnings issued by President Trump back when he was still campaigning in September.