Ja Rule Prison Release: Rapper Released for Gun Possession, Re-Detained for Tax Evasion (VIDEO)
Ja Rule Prison Release: Rapper Released for Gun Possession, Re-Detained for Tax Evasion (VIDEO)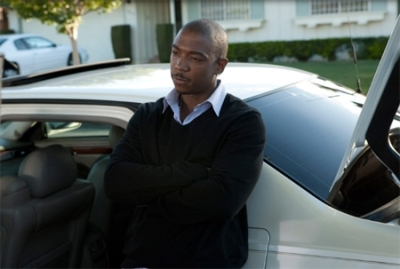 Ja Rule left prison on Thursday morning after serving a majority of his two year sentence for illegal gun possession. However, upon his release the platinum selling rapper was taken straight into federal custody in relation to a tax case conviction from which he still has more time to serve.
Reports have described how Ja Rule was escorted by U.S. Marshals out of the Mid-State Correctional Facility he was originally detained at, to an Oneida County Jail in central New York. He now awaits a decision by the Federal Bureau of Prisons about where he will be taken to serve out the remaining of his sentence for tax evasion.
Even though Ja Rule's sentence for illegal gun possession had been completed, he still has time to serve on his 28 month tex evasion sentence which was running concurrently. Defense attorney, Stacey Richman, has suggested that the rapper could be eligible to serve out his sentence in a halfway house so that he could get back to work as soon as possible.
Richman said, "Many people are looking forward to experiencing his talent again," according to The Associated Press.
It has been reported that Ja Rule owed the IRS $1.1 million, although it is not confirmed how much, if any, he has paid off so far.
The rapper was imprisoned in June 2011, but was released at the earliest possible date for good behavior, Linda Goglia, a state correction spokesperson has confirmed. He did, however, have two minor misbehavior incidents on his record, related to unauthorized phone calls he made in February 2012. The rapper was also forced to work assignments on lawn and grounds crews and participated in education programs
Ja Rule pleaded guilty in 2010 after NYPD found a loaded .40-caliber semi-automatic gun in a rear door of his $250,000 luxury car. He was originally pulled over for speeding, which led to the finding of the illegal firearm.
Then in March 2011 he also pleaded guilty to failing to pay taxes on more than $3 million in earnings from between 2004 to 2006.
Here is a previous interview with Ja Rule where he admits to feeling like he let down his family: