James McNair Dies in Crash That Injured Tracy Morgan, Comedian Mourned on Twitter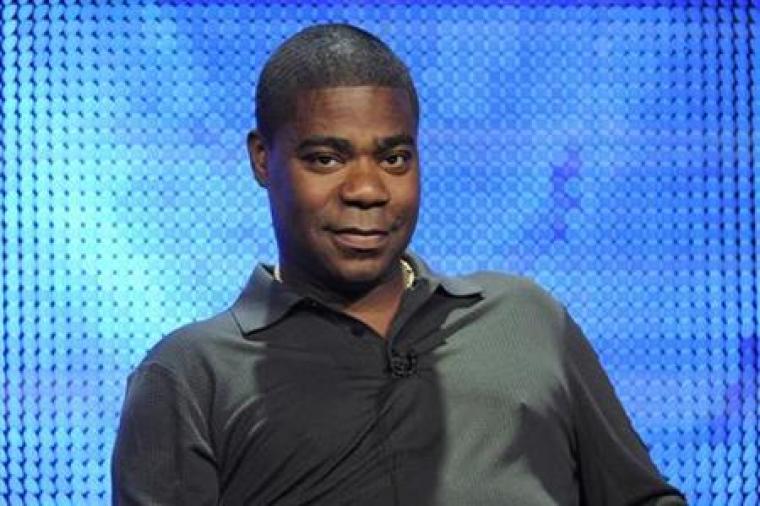 James McNair, also known as Jimmy Mack, was killed in a car accident on the New Jersey Turnpike on Saturday, June 7.
The accident occurred when a limo bus carrying McNair as well as actor Tracy Morgan and comics Harris Stanton and Ardie Fuqua overturned after being struck by a tractor trailer. McNair was announced dead at the scene, according to the Huffington Post. The comedy writer was 63 years old.
The crash also involved five other vehicles including two tractor trailers and an SUV. The accident is said to be the result of a truck driver's lack of sleep. Morgan and McNair were touring with other comedians nationally in a show called "Turn it Funny" when the accident took place.
Once news of McNair's death broke, Twitter was flooded with messages of mourning for the Peekskill, NY native.
"Praying sincerely for comedian #TracyMorgan and the family of his writer James McNair who perished in the accident," Kevin Bond posted.
Jay added, "RIP James McNair. Prayers for ur family. And prayers to Tracy Morgan and his family."
"Praying for Tracy Morgan & all injured in the NJ accident," Jasmin wrote. "My condolences to the family of James McNair."
Today, Morgan remains in critical condition in a New Jersey hospital along with three other passengers from the bus, the Associated Press reported. On Monday, rumors surfaced suggesting Morgan need his leg amputated following the crash, but a rep for the "30 Rock" alum silenced the hearsay.
"Tracy remains in critical but stable condition," the rep told People.com. "His fiancée Megan is by his side. The concern for his well-being has been overwhelming, but Megan is respectfully asking that the media await official word through these channels before speculating [most inaccurately] on his condition. Rumors about amputating his leg are completely fabricated."
While Morgan does not need his leg amputated, the actor's recovery will be "arduous," the rep added.