Jennifer Aniston's Mother Not Invited to Justin Theroux Wedding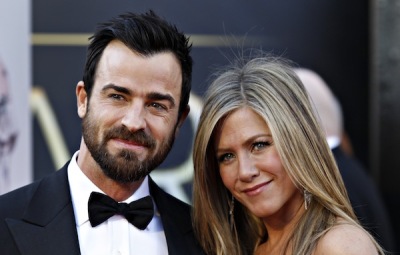 Jennifer Aniston will reportedly not invite her mother to her upcoming wedding to Justin Theroux, a new report claims.
While the former "Friends" star reconciled with her mother, Nancy Dow, in 2008 after a 12-year estrangement, their relationship has reportedly always remained tense. Aniston, 44, did not invite Dow to her 2000 nuptials to Brad Pitt and due to alleged trust issues Dow has reportedly been left off of the guest list for her upcoming wedding to Theroux.
"Jennifer is scared that her Mom will talk to the media after the wedding and she doesn't want to deal with that headache," a source close to the actress told HollywoodLife.com.
"The strained relationship between the two is legit and Jen doesn't want people at the wedding that will take away from the big day," the source added.
Aniston reportedly cut ties with Dow in 1996 after an alleged break in their trust. The actress is said to have urged her mother to never discuss her private life to the press, however Dow blatantly ignored these requests and in 1996 did a tell-all TV interview.
Aniston and Theroux, 41, are yet to reveal their wedding date however sources are speculating that the couple's big day could take place within weeks. Dow is reportedly not welcome at the event.
"For her wedding to Brad, she left her mom off the guest list, and a friend of Justin's said that it is going to happen again this summer," revealed Marianne Garvey on VH1′s The Gossip Table on June 5.
"They are having a small, intimate wedding, and a lot of people have been left off, but Nancy's name is the first," she added.
While Pitt, who is engaged to actress Angelina Jolie, is also not invited, the father-of-six's mother, Jane, is allegedly welcome. Aniston has reportedly maintained a close bond with her ex-mother-in-law despite her 2005 divorce from Pitt, 49.
"Jennifer wants Jane to be there. She's closer to her than she is to her own mother Nancy [Dow] and it just feels right," a source reportedly told The Sun UK.
"[Jane] wouldn't miss Jen's wedding for anything! Jane is thrilled that Jennifer has found happiness again," the source went on.