Jennifer Garner and Ben Affleck Spend Fourth of July With Their Kids
Jennifer Garner and Ben Affleck Spend Fourth of July With Their Kids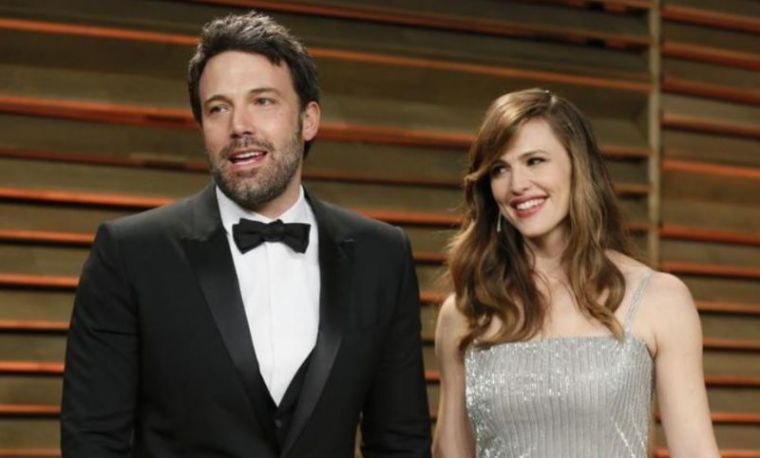 Despite the fact that Hollywood stars Jennifer Garner and Ben Affleck have filed for divorce two months ago, the former couple are still very much committed in raising their children together.
Only recently, Garner and Affleck celebrated the Fourth of July holiday together with their three children – Violet, Seraphina and Samuel – in Brentwood the neighborhood of Los Angeles, California.
According to the Daily Mail, the family's day started when Garner was joined by her three kids at the 5K Firecracker Run in the morning of July 4 (Tuesday). Seraphina and Sam, in particular, were seen jogging alongside each other near the finish line.
In the afternoon, Affleck was the one who accompanied their children when they went to the 69thJuly 4 Parade that took place in the Pacific Palisades. They were also seen wandering the streets, and at one point, he bought cotton candy for one of his kids. They also brought with them the Golden Retriever the family adopted two years earlier.
Garner later joined the rest of the family to watch the parade, and the ex-couple were spotted sitting next to each other by the side of the road, protected from the heat of the sun by two umbrellas.
Prior to their family bonding during the Fourth of July celebration, Affleck, Garner and their children spent a vacation in the Bahamas. Garner had a speaking engagement at the time and decided to bring her kids and invite Affleck along to bond together as a family.
While the estranged couple are spending a lot of time with each other even after they have already filed for divorce, this does not in any way indicate that they have plans of getting back together, according to Mobi Picker. Instead, it is proof of their commitment to keep their family intact and to always put their children's needs first.
Garner and Affleck announced their separation back in June 2015, and they officially filed for divorce in April of this year.