Jessica Biel Didn't Expect Justin Timberlake Proposal, 'Absolutely Nothing' Planned for Wedding
Actress Jessica Biel never expected Justin Timberlake to propose marriage, she revealed in a new interview. Since the engagement was revealed to the world in January, Biel said she has done "almost nothing" to help plan the wedding, which is rumored to take place later this summer.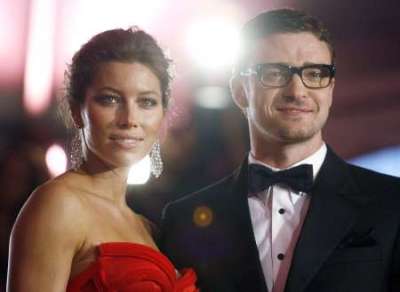 "I'm just enjoying being engaged. I do feel like there is a lot of time and nothing needs to be rushed," Biel told the Chicago Sun-Times. "Everyone tells me that being engaged is the really special moment. Not that it gets bad when you get married! But being engaged it just absolutely amazing."
Biel has been with singer and actor Timberlake for five years now, and she told the Associated Press she never expected his proposal.
"It's actually not anything I ever really thought was going to happen to me or that I really wanted. And when it happened, it just seemed- it just was right. It's wonderful," she said.
The pair has been quiet about the details surrounding the proposal and upcoming wedding, refusing to even tell the public the date of the nuptials. Timberlake and Biel have shared public displays of affection, most recently being photographed kissing at a Laker game.
Timberlake was previously in relationship with Britney Spears, but they broke up in 2002, and since then he has had a lively social life. Before getting engaged to Biel, Timberlake was in a committed relationship with Cameron Diaz. When they separated in 2007, the pair issued a joint statement.
"We have, in fact, ended our romantic relationship and have done so mutually and as friends, with continued love and respect for one another," the statement said. Just a few months later, Timberlake and Biel's relationship became public and the engagement took place four years later.
Timberlake has been hard at work, building his acting career and Biel will next take on the role of Melina in the remake of "Total Recall."
Justin Timberlake and Jessica Biel Planning Big Summer Wedding