Jihadis Thrown Off Buildings as Form of Revenge for Evil They Committed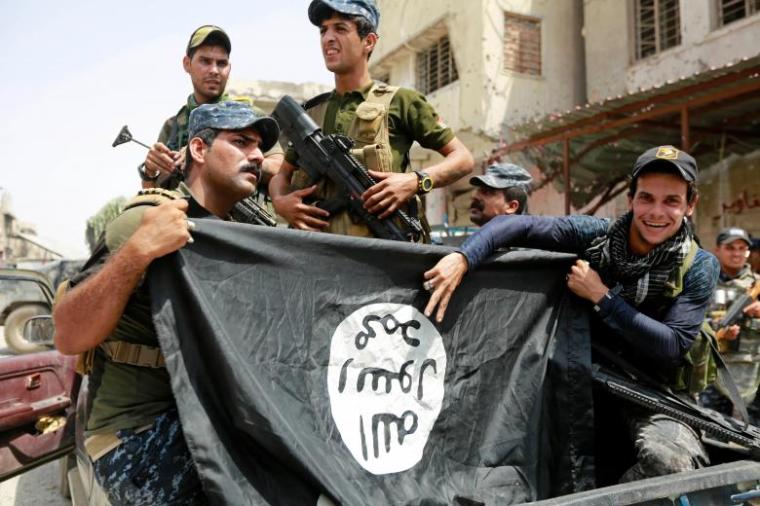 After Iraq declared victory over ISIS in Mosul last week, cases of extrajudicial killings on captured jihadis have become common, with some of the incidents uploaded on social media by the death squads themselves. Graphic videos show Iraqi troops carrying out brutal executions on terrorists.
One video obtained by Human Rights Watch showed soldiers throwing an ISIS militant to his death. The uniformed men mauled the bearded captive, dragged him to the edge of a cliff and threw him off from the ledge. They also sprayed the man with bullets to make sure he is killed.
The militants were notorious for atrocities both against civilians and soldiers during their heyday in Mosul, which is why victims were raring to exact revenge. But the Iraqi forces may have a justifiable reason for the summary executions as they fear that the ISIS fighters may bribe their way to freedom.
Soldiers think their own government is notoriously corrupt to keep captured ISIS fighters in detention. So distrustful are they of their country's judicial system that they are convinced the militants can buy papers to enable them to move freely around Iraq.
The claim may not entirely be without substance. Reports have circulated in social media about suicide bombers who were detained by security forces and subsequently released for a price. These people then blew themselves up along with civilians in Baghdad. This is the reason why soldiers would prefer to throw their captives off buildings and cliffs.
Another issue that should concern Iraqi authorities is the brewing jealousy of ordinary people on ISIS collaborators who have escaped scrutiny. One local talked about a businessman who was untouched by ISIS and even prospered during the occupation. The man had been arrested, was released and has now moved with his family to Turkey.
The source also mentioned two of his ISIS neighbors who used to patrol the market looking for people who smoked cigarettes. They had been captured and freed recently, and may even have been recruited as government spies. He fears that these supporters and sympathizers still have the capability of carrying out destructive operations.