Jodi Arias Trial News, Rumors: Prosecution Rests Its Case In Sentencing Retrial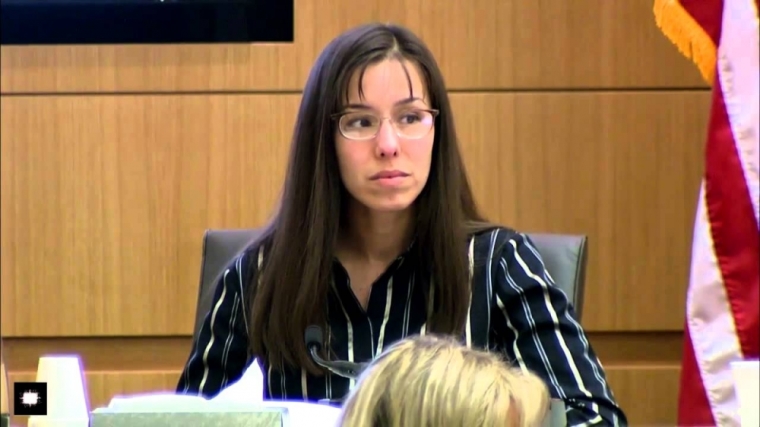 The prosecution in the Jodi Arias sentencing retrial has rested its case.
On Wednesday, Robert Brown was on the witness stand. Brown, who used to be a computer forensics expert with the Mesa Police Department, testified that the pornography and evidence of porn websites being visited on Travis Alexander's computer got there because of viruses. On cross examination, the defense recited in detail the names of some links to the unsavory websites.
According to Fox10Phoenix, jurors will have to decide if the pornography on Travis Alexander's computer will be a big factor when it comes to deciding whether Arias gets death or life in prison.
On Thursday, two more witnesses were called to testify. Prosecutor Juan Martinez called Damian Ashdown to the witness stand. Ashdown said that his 9-year old daughter had received an email from Alexander. The defense team may have thought that this meant some inappropriate contact with Alexander, but through questioning it was revealed that the email was an invitation for the daughter to work with Alexander's Pre-Paid Legal Services business.
Computer expert Lonnie Dworkin took the stand, he testified for the defense during the first trial, and now the prosecutor wanted to question him regarding the SpyBot computer protection program Alexander had among other things. When the defense questioned Dworkin about his examination of Alexander's laptop, he said that he found fragments of porn videos on it, long and clear enough to watch.
It appears that the trial is not ending any time soon as Maricopa County Superior Court Judge Sherry Stephens told the jury on Thursday that there could be testimony from rebuttal witnesses as late as Feb. 26. The retrial is scheduled to resume Wednesday.