Joseph and Kendra Duggar Unveil Their First Baby's Gender in an Explosive Announcement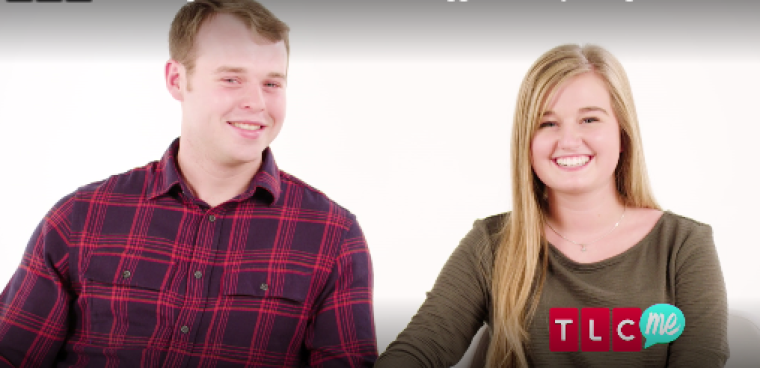 It's a boy for Joseph and Kendra Duggar.
As previously announced, Joseph and Kendra are expecting their first child. The duo finally revealed their baby's gender over the weekend with some help from their family.
Joseph's older brother, John David, works as a constable and part-time officer in Arkansas. He was behind the concept of Joseph and Kendra's gender reveal, which involved a small amount of the explosive tannerite and blue powder. John David placed the substance in a field and shot it from 200 yards away.  It then exploded in a puff of blue smoke, revealing that Joseph and Kendra are having a boy.
"Wow! We are so happy to learn that our firstborn is a boy! Our minds are already racing toward all the future memories to be made with this little guy!" Joseph and Kendra said in a joint statement. "Most of all, we are already asking God to bless him and help us grow him into a loving and faithful follower of Christ!"
Additionally, they shared a photo of them holding each other with a blue-colored smoke featured in the background. Joseph's parents, Jim Bob and Michelle, also gushed over their new grandchild. "We are so excited for Joe and Kendra! We know they will be great parents and this little one will be such a blessing! We are thankful for all of our precious grandchildren!!" they wrote on their website.
Joseph and Kendra first met at a church when they were younger. They got engaged during the wedding reception of Joseph's sister Joy-Anna in May. The two eventually tied the knot in an intimate ceremony witnessed by their closest friends and family. Her father, who is a pastor, officiated the union at the First Baptist Church in Siloam Springs, Arkansas, in September.
 "Counting On" returns with new episodes on Monday, February 26, at 9 p.m. EST on TLC.