Justin Bieber Defends God At Manchester Concert With Ariana Grande: 'God Is Good in the Midst of Evil!'
Justin Bieber Defends God At Manchester Concert With Ariana Grande: 'God Is Good in the Midst of Evil!'
Justin Bieber shouted out his Christian faith during Ariana Grande's "One Love Manchester" concert on Sunday night, moving his audience to tears.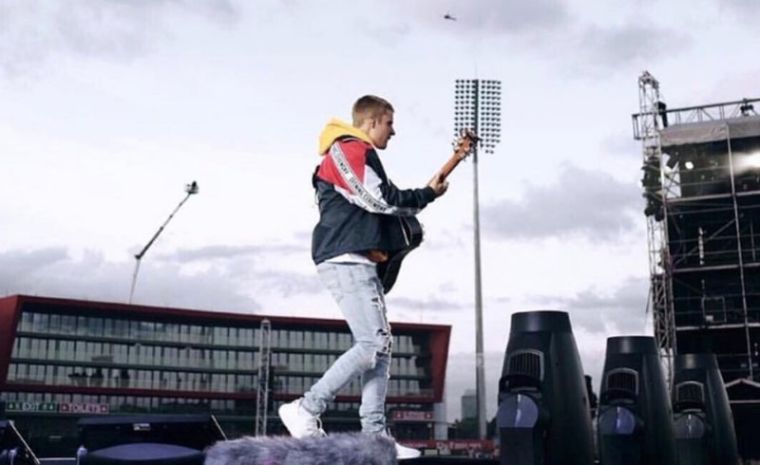 During the concert, music stars like Grande and Katy Perry offered words of comfort and encouragement to the grieving families and friends of the 22 people who lost their lives and scores of others who were wounded when Grande's concert in the same English city was struck by a suicide bomber two weeks ago.
However, Bieber offered more than that: He delivered a message of faith to the British people, CBN News reported.
"God is good in the midst of the darkness. God is good in the midst of the evil," Bieber told the huge crowd.
"God is in the midst no matter what's happening in the world, God is in the midst, and He loves you and He's here for you," he said.
"I just want to take this moment to honor the people that were lost, that were taken. We love you so much. To the families, we love you so much," he said. "Put both hands up to honor those people right now. Everybody say, 'We honor you. We love you.'"
The audience roared back, "We honor you, we love you!"
Bieber's performance at the concert moved the audience to tears, according to Refinery.
His ex-girlfriend and pop star Selena Gomez was among those who complimented his performance.
In an interview on SiriusXM's "The Morning Mash Up," Gomez said, "I thought Justin did great. It was beautiful."
Bieber's performance was one of the most touching moments of the star-studded concert, many music fans agreed on social media.
After performing a solemn acoustic guitar version of "Love Yourself," the 23-year-old Canadian pop star spoke from the heart, saying "I'm not gonna let go of hope. I'm not gonna let go of love."
When he asked the audience to put their hands up if they're not going to let go, "the whole arena erupted in waves," Refinery reported.
After the concert, Bieber showed no fear at all as he strolled the streets of Manchester, according to TMZ.
Two weeks ago, Bieber posted a bold yet simple declaration of faith on Instagram page, saying, "I follow Jesus," CP previously reported.
That post instantly went viral, with his legions of fans appreciating his gesture. One commenter wrote, "Amen! You have decided to follow Jesus, and no turning back."