Justin Bieber Fan Dismisses $9 Million Lawsuit Claiming Singer's Concert Damaged Hearing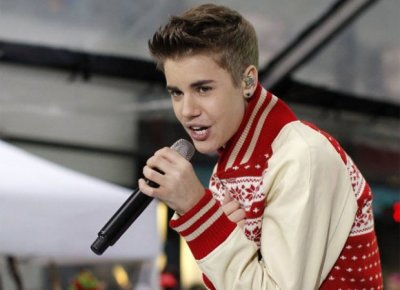 An Oregon woman claiming that her hearing was permanently damaged after taking her daughter to a Justin Bieber concert, has since filed to dismiss her lawsuit against the singer.
Stacey Betts, who reportedly still stands by her claims, was seeking $9.23 million in damages from the Pop idol arguing that she was "injured by a sound blast that exceeded safe decibel levels," according to TMZ. In legal documents Betts, who does not have legal representation, claimed to have suffered "hearing loss, tinnitus and hyperacusis in both ears" during his 2010 concert which supposedly led to "anxiety, loss of sleep, and depression."
The former "Belieber," which is a term used to describe fan adoration for Bieber, claimed that the 19-year-old pop star made things even worse for her during his show when he "created a wave like effect of screaming by pointing into various sections of the arena" when appeared in the crowd in a "heart-shaped aluminum/steel gondola." Bieber, Betts claims, "enticed the crowd into a frenzy of screams by continuously waving his arms in a quick and upward motion."
Betts was suing Bieber along with his label Island Def Jam Records, the concert promoter and the arena although she decided to have her case dismissed allegedly because she feels she is unable to do so without a lawyer.
While Bieber, who recently split up with Selena Gomez, was able to escape Betts' bizarre lawsuit, he is currently facing more serious claims made recently by his former body guard, Moshe Benabou.
Benabou, who is an ex-member of the Israeli army, worked for Bieber, 19, during 2011-2012. In legal documents he claims that the singer berated him and punched him in the chest repeatedly during an October 2012 incident, according to the Daily Mail. The pair reportedly disagreed on how to handle a member of Bieber's entourage.
He is now said to be seeking $400,000 in unpaid wages, unspecified damages and court costs from Bieber.