Kate Middleton Will Sleep on Streets With the Homeless
Catherine (Kate) Middleton, the Duchess of Cambridge, has agreed to sleep outside on the streets of London for a night it has been revealed.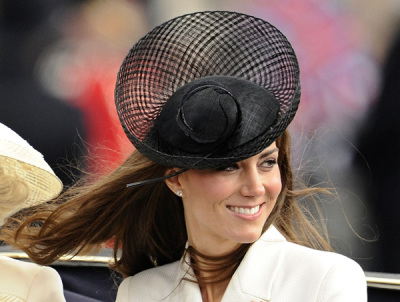 The 30-year-old wife of Prince William, Duke of Cambridge, will sleep among the homeless to help support British actress Lisa Maxwell's charity campaign known as "Sleep Out," a campaign designed to raise awareness about London's growing homeless rates, according to the Daily Mirror (UK).
"[Kate] asked me about sleeping out, so I said: 'Next time I do it, you're doing it with me. No excuses, [William has] done it,'" Maxwell told the Daily Mirror.
"[Kate] said: 'You're on,'" Maxwell recounted before going on to describe Middleton as being "very savvy and very smart."
Maxwell is ambassador for the British charity for the homeless, Centrepoint, the same charity previously supported by Prince William.
Prince William, 29, took part in the same campaign during 2009 where he slept on the streets among some of London's homeless and admitted that it was a "rough" experience.
"I hope that by deepening my understanding of the issue, I can help do my bit to help the most vulnerable on our streets," Prince William told ABC News.
"I cannot, after one night, even begin to imagine what it must be like to sleep rough on London's streets night after night. Poverty, mental illness, drug and alcohol dependency and family breakdown cause people to become and then stay homeless. Centrepoint's work- along with many other organizations' – in tackling these fundamental causes is desperately important if we are ever to end homelessness in this country," he added.
The news of Middleton's plans to participate in "Sleep Out" come just weeks after reports of a pregnancy began swirling.
In a recent interview with renowned journalist Kate Couric, Prince William refused to confirm whether his wife is pregnant and expecting the couple's first child.
"You won't get anything out of me. Tight lipped," Prince William said. "I'm just very keen to have a family and both Catherine and I, you know, are looking forward to having a family in the future."
Kate Middleton Playing Field Hockey
Kate Middleton Fashion, Teal Dresses, Fab Flash