Khloe Kardashian Talks About Her Pregnancy Bod, Admits Having 'Way More Prominent' Cellulite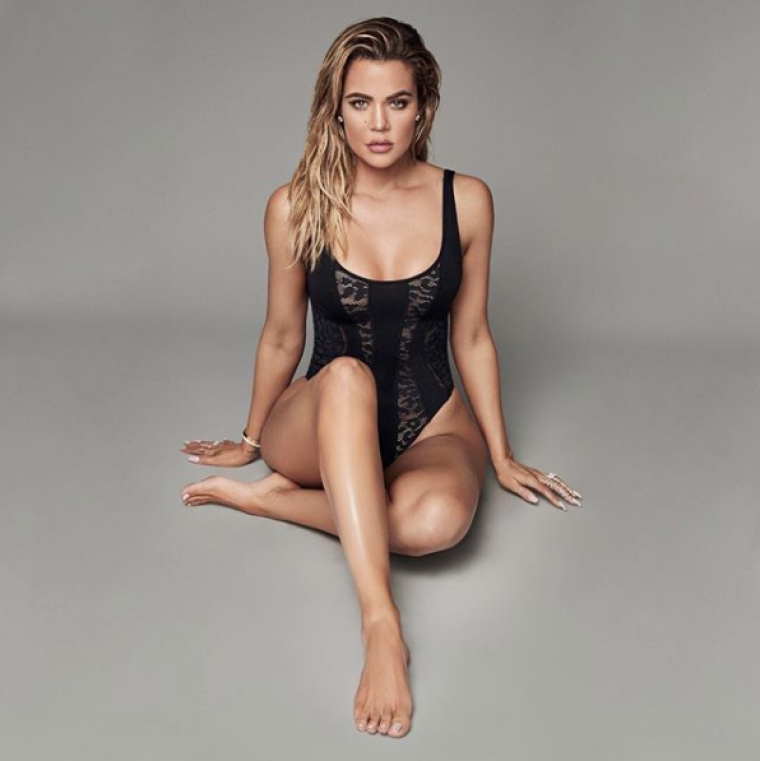 Khloe Kardashian is starting to notice more changes in her body since her pregnancy started.
The reality star, who is expecting her first child with Tristan Thompson, recently took to Twitter to share some candid confessions about her pregnancy bod. Kardashian admitted to her social media followers that she has cellulite on her legs, writing, "Pregnancy may make cellulite look worse for a while, because the weight that you gain in pregnancy could make it more noticeable."
"I feel like I've always had cellulite but it's way more prominent at the moment," she added in a different tweet. Kardashian pointed out that she has not gotten stretch marks though, which she claims is a result of her being "chubby" a few years back.
Kardashian is nearly seven months pregnant and she recently shared that she does not have a strict diet. However, she also mentioned that she is looking forward to see her pre-baby figure again in the months following her delivery.
"I'm more encouraged by how, after the baby comes, I'm going to work off every pound," she wrote on her app (as reported by Us Weekly). "I'm actually really excited to get my body back. I can't wait!"
Aside from the arrival of her firstborn, Kardashian is also preparing to launch her own cosmetic line. TMZ reports the "Revenge Body" star has already applied to trademark the names "KOKO Kollection by Khloe Kardashian" and "KOKO Kollection" for her upcoming makeup range.
The news came shortly after her sister, Kourtney Kardashian, announced plans to release a cosmetic range of her own. It appears Kourtney and Khloe are following the footsteps of their sisters, Kim Kardashian West and Kylie Jenner, who are both owners of highly successful makeup brands.
"Keeping Up with the Kardashians" season 14 airs every Sunday night at 9 p.m. EST on E! Network.