'Kingdom' Season 3 Episode 7: Jay Returns to the Gym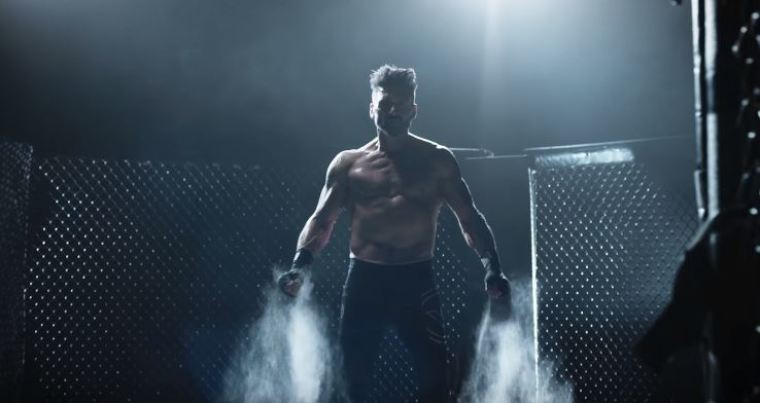 Fans were in for a drama-filled episode in the eighth episode of the Audience Network's "Kingdom" season 3.
In the previous episode, titled "Platinum Level," Jay (Jonathan Tucker) has returned to the gym but it has proven to be detrimental to the character as he was later found unconscious in the back of his vehicle that was parked on a beach. The police found him in possession of a needle, and they contacted Alvey (Frank Grillo), who brought him home.
Alvey revealed that he is worried about the well-being of his son. He tells Jay that quitting from fighting was a wrong decision, and that he is hoping to do something for him by helping him return to training in the gym. However, he also tells him to be more careful as Jay is not getting any younger.
Nate (Nick Jonas) has decided to donate the $5,000 knockout bonus he earned from his recent fight to a local LGBTQ center. Ryan (Matt Lauria), on the other hand, visits Keith (Paul Walter Hauser) in prison, who is surprisingly doing better than anticipated. Ryan promised him that he will visit frequently even if Keith will be stuck in jail for a very long time.
Meanwhile, Lisa (Kiele Sanchez) meets with Jeremy Johnson and is offered a job. She also concocts a plan to have Jay return to the fold by having him teach classes while they wait for the right opportunity to secure a fight.
For the eighth episode of the series, titled "Old Pueblo," the synopsis reads:
"An unexpected trip makes Alvey reassess his relationship with his sons; Cody puts Christina in a tough position with Kayla; Ryan questions Lisa's judgment about Dom; and Lisa makes a decision."
"Old Pueblo" will be followed by the show's ninth episode for the season titled "Cactus," which will air on July 26. The tenth episode entitled "Lie Down in the Light" is set to hit the small screen on Aug. 2.
"Kingdom" airs on the AT&T Audience Network in the United States on Wednesdays.