Kristen Stewart Addresses Rob Pattinson Reconciliation Reports on 'Today' Show
Kristen Stewart Addresses Rob Pattinson Reconciliation Reports on 'Today' Show
Kristen Stewart finally addressed the ongoing questions about her relationship with Rob Pattinson, and the actress' evasive response has fueled speculation that the on-and-off couple is indeed back on.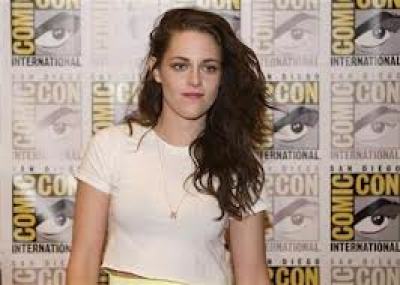 The 22-year-old "Twilight" star was asked about the current status of her relationship with Pattinson, 26, during a recent interview on the "Today" show.
"Fans follow your life and they want to know, are you back together with Robert Pattinson?" "Today" co-host Savannah Guthrie candidly asked Stewart.
"Funny you mention that," a nervous Stewart responded. "I'm just going to let people watch whatever little movie they would like to think our lives are, and keep them guessing I always say."
Pattinson, who has been dating Stewart for three years, reportedly ended the relationship following the actress' public cheating admission. Stewart was forced to come clean about cheating with her married "Snow White and The Huntsman" director in July after photos of their tryst were made public.
"I'm deeply sorry for the hurt and embarrassment I've caused to those close to me and everyone this has affected. This momentary indiscretion has jeopardized the most important thing in my life, the person I love and respect the most, Rob. I love him, I love him, I'm so sorry," Stewart said in a public statement.
In recent weeks, the pair has been photographed spending more time together, and in one instance, they were seen kissing at Stewart's Los Angeles home. The picture gave credence to previous reports that claim Pattinson has forgiven her for cheating.
"Kristen is working hard to try and force the relationship into what it was before. But the truth is, she's going to have to take it slowly with Robert because he's still having trouble trusting her again," a source reportedly told RadarOnline.com.
"For him to carry on like nothing happened is very hard. Kristen is eternally sorry for cheating on him and he has forgiven her -- kind of. The problem is he can't forget her infidelity. Kristen claims that she never actually slept with Rupert Sanders, but Robert still has that nagging feeling of doubt that she did," the source went on.
Robert Pattinson & Kristen Stewart Back Together?