'Legends of Tomorrow' Season 1 Episode 13 Spoilers Introduces Vandal Savage's Daughter, New Villain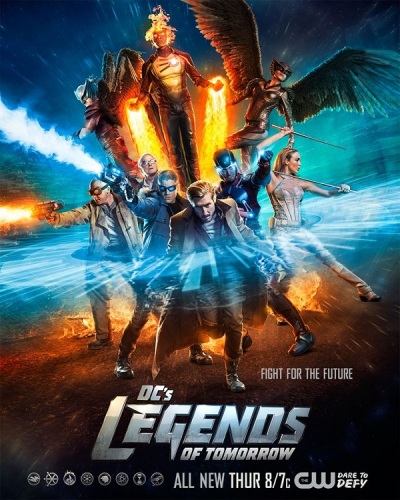 The CW has rolled out the official synopsis of "DC's Legends of Tomorrow" season 1 episode 13, which promises to introduce Vandal Savage's daughter. Recently released promotional images of the upcoming episode also tease the appearance of a guest star and her confrontation with Savage who is played by actor Casper Crump.
The new episode is written by Sarah Nicole Jones and Ray Utarnachitt and directed by Gregory Smith. Titled "Leviathan," The CW describes "DC's Legends of Tomorrow" season 1 episode 13 as follows:
"LONDON 2166 – Rip (Arthur Darvill) takes the team to London in the year 2166, three months before his family is killed. He believes this to be their final opportunity to take out Savage (Casper Crump) who is, unfortunately, at the height of his power. However, the team discovers two key elements to defeating him – Savage's daughter (guest star Jessica Sipos) and the means to kill Savage once and for all."
The first batch of photos for the episode credits Sipos as Cassandra, who appears to be an new character especially created for the series, according to ComingSoon.net. In the comic books, Vandal Savage's daughter is Scandal Savage.
The CW has also released a new trailer (below) for the episode. The video showcases glimpses of what could possibly be the "Legends of Tomorrow" team's final confrontation with the immortal villain. There's also a brief scene where viewers can see actress Ciara Renee's Hawkgirl is holding her mace. But perhaps the most interesting scenes in the short trailer are those the include a gigantic green robot. Fans speculate the new character could be Chemo, a robot with pseudo-life and made up of unknown experimental chemicals.
Season 1 only has three more episodes to go before the TV series begins its second season. "DC's Legends of Tomorrow" season 1 episode 13 airs on The CW on Thursday, April 28.