'Man of Steel' Trailer Shows Superman Wounded by General Zod, Coughing Up Blood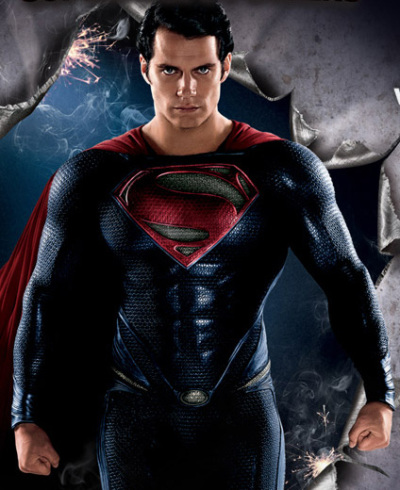 The "Man of Steel" trailer, the fourth one to be released by Warner Bros. and Legendary Pictures, shows much more of Superman's enemy, General Zod. In a twist, General Zod is apparently able to seriously wound the usually invulnerable Kryptonian, causing him to cough up blood.
The latest "Man of Steel" trailer is much more action-packed than the previous three, focusing intently on General Zod's intentions to find Kal-el, the only other survivor of their homeworld Krypton. Zod, played by Michael Shannon, threatens to kill millions unless Superman (Henry Cavill) reveals himself.
"You are not alone," Zod says in the beginning of the trailer. "My name is General Zod. I have journeyed across an ocean of stars to reach you.
The foreboding music gives way to Zod's alien ships, which are three-pronged, threatening behemoths landing on mountains and buildings alike. Then, the evil general both reveals his plan and Superman's existence to the world— a turning point, since Clark Kent has worked so hard to keep the existence of his powers a secret.
"Your world has sheltered one of my citizens. He will look like you, but he is not one of you. To those of you who know his location, the fate of the plant rests in your hands," Zod sneers throughout the nearly 2-minute trailer. "To Kal-el, I say this: surrender within 24 hours or watch this world suffer the consequences."
This sets off the explosion-heavy, wild action director Zack Snyder ("300," "Watchmen") is known for. Snippets of Superman's power are shown as he attacks Zod and his soldiers, holding nothing back. The conflict, though, is if he can actually win against superhuman beings like himself— the Man of Steel is shown coughing up blood, seemingly defeated.
"You will not win," a female soldier of Zod's says. "For every human you save, we will kill a million more."
The star studded cast includes Amy Adams, Kevin Costner, Diane Lane, Russell Crowe, and Laurence Fishburne. "Man of Steel" will be released June 14.