Manti Te'o Lied to Protect Team? Fake Dead Girlfriend Revealed, Family Speaks (VIDEO)
Manti Te'o Lied to Protect Team? Fake Dead Girlfriend Revealed, Family Speaks (VIDEO)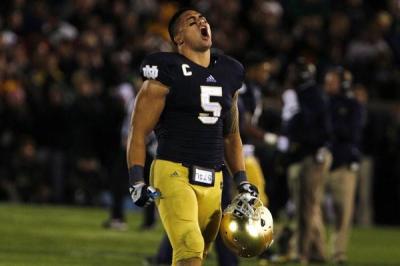 Manti Te'o, the University of Notre Dame linebacker embroiled in the dead girlfriend hoax scandal, is reportedly telling friends that he knew the truth about "Lennay Kekua" and continued to lie for almost one month simply to protect his team, according to reports.
Te'o reportedly learned about the bizarre hoax on Dec. 6. However, he did not tell his coaches until Dec. 26. The star athlete reportedly continued to deceive the public for 20 days because he thought the hoax would be a huge distraction while the team prepared to face Alabama in the BCS Championship, according to TMZ.com.
The 21-year-old recently made national headlines after it was revealed on Jan. 16 that his supposedly dead girlfriend, Stanford student Lennay Kekua, never actually existed. Te'o had cried to media outlets claiming that he suffered the loss of both his grandmother and Kekua within the span of one day in September, drawing public sympathy. It was eventually revealed to be a hoax.
"This is incredibly embarrassing to talk about, but over an extended period of time, I developed an emotional relationship with a woman I met online. We maintained what I thought to be an authentic relationship by communicating frequently online and on the phone, and I grew to care deeply about her," Te'o said in a recent statement.
"To realize that I was the victim of what was apparently someone's sick joke and constant lies was, and is, painful and humiliating," he added.
Kekua was eventually revealed to be Diane O'Meara, a 23-year-old California marketing executive, who has never met Te'o. She is said to be shaken after learning that she was the alleged victim of identity theft.
"Somebody stole her identity!" a relative of O'Meara's, Olga Volkov, told The New York Post. "[O'Meara's family] found out about it yesterday. They were shocked," Olga said, noting that Diane is "a good person" from "a very good family."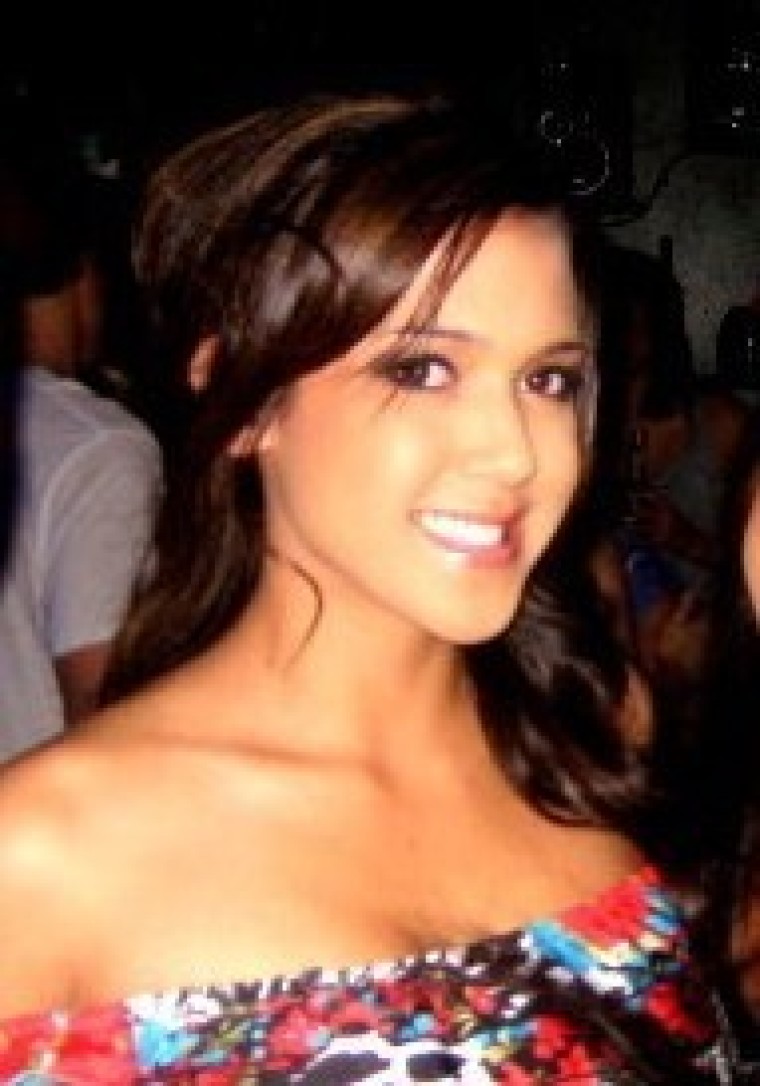 Critics began to question the incident when Te'o refused to miss any football games despite claiming to have lost his beloved girlfriend to leukemia. He claimed that he had promised Kekua to play even if tragedy ever struck and during his next game he had a record 12 tackles, leading Notre Dame to an inspiring 20-3 win.
The hoax was first discovered by Deadspin, a sports media website which is owned by Gawker Media. Deadspin reporters found no record of a woman named Lennay Kekua upon investigation and helped unravel the prank.
Manti Te'o's Girlfriend: Notre Dame Football Star and the Alleged Hoax