Miley Cyrus Reacts After Being Romantically Linked to Justin Bieber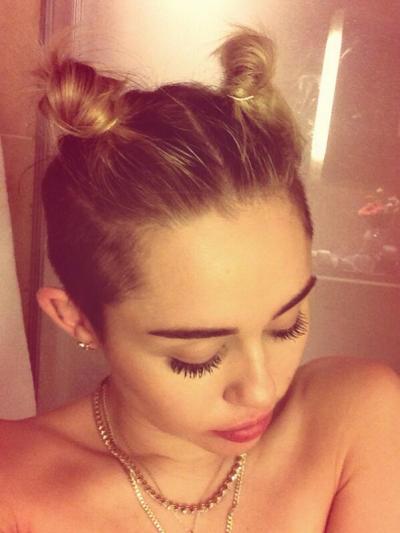 Miley Cyrus is speaking out against reports that she and Justin Bieber were romantically involved while he was dating Selena Gomez.
Cyrus, the 21-year-old singer, was recently linked to soon-to-be 20 year old fellow singer Bieber in a recent Life & Style report where the pair are pictured together.
"The Ultimate Betrayal: Selena's convinced that Justin and Miley were seeing each other behind her back last year," the caption on the Life & Style picture reads.
Cyrus decided to take to her Twitter to refute the validity of the photograph, claiming that her image was taken from producer Pharrell's birthday party, an event Bieber did not attend.
"Btw this is photoshopped," she tweeted. "Bieber wasnt at [Pharrells] bday party. I never read this (expletive) and that's why."
Last year Cyrus covered Rolling Stone magazine where she spoke about serving as a mentor to Bieber.
"I'm not much older than him, so I never want it to feel like I'm mentoring him. But I do mentor him in a way," Cyrus told the publication. "Because I've been doing this (expletive) for a long time, and I already transitioned, and I don't think he's quite done it yet. He's trying really hard."
She went on to speak about his immaturity.
"But the thing is, I think boys are, like, seven years behind," Cyrus told Rolling Stone. "So in his head, he's really, like, 12."
After Cyrus came under fire from Bieber's fans known as "Beliebers" she took to Twitter to clarify her thoughts about Bieber.
"Always have ALWAYS will root for @justinbieber he always has and ALWAYS will be the (expletive). #onlylamestwistwords," Cyrus tweeted last year.
It seemed there were no hard feelings for Bieber, once he caught wind of Cyrus' comments.
"@MileyCyrus all good. I know what it is," Bieber wrote on Twitter after retweeting Cyrus' message last year. "We keep it interesting."