Miley Cyrus Spitting Water at Audience On Bangerz Tour 2014
Miley Cyrus is reportedly spitting on her fans during her Bangerz tour.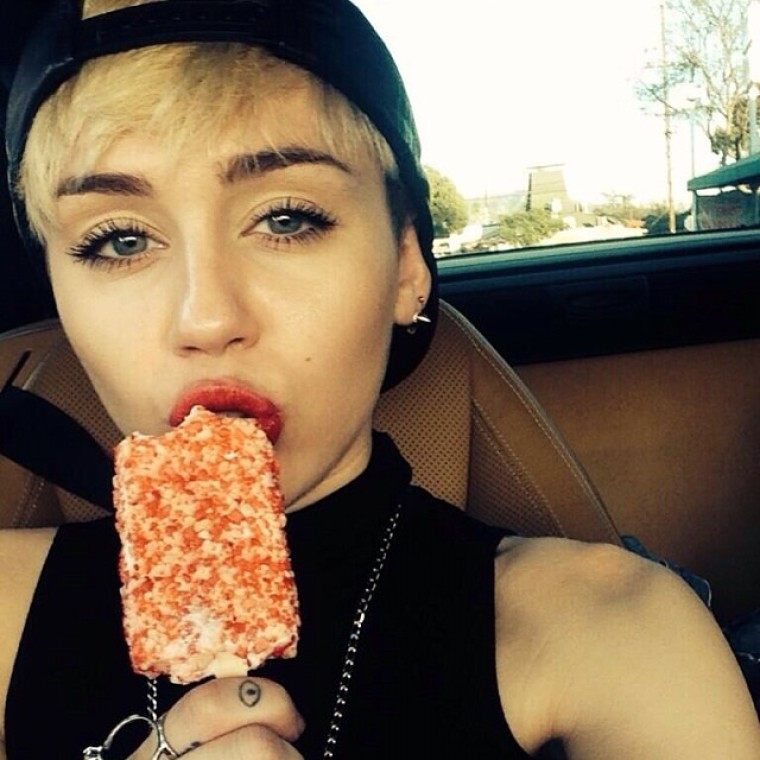 Cyrus, 21, has been the face of controversy lately as a singer who has seemingly prided herself on her provocative appearance. Now, her performances are getting just as much attention, with Cyrus' latest antics involving spitting water on her audience.
TMZ obtained footage of Cyrus taking large gulps of water before wetting her audience after spitting the water at them. Cyrus' tour has been a controversial subject since beginning earlier this year, with the singer defending her show.
After MusicFix reports suggested that some parents are reportedly upset with the vulgarity showcased in her show's sexually explicit themes, Cyrus seems to be on the defense.
"I don't think people realize how much energy I put into my shows & how much their bad energy brings me down," the singer tweeted last month.
Cyrus' tweets to her critics were a bit more brash.
"You can't say I didn't warn you. Now sit back relax & enjoy the show. #bangerztour," Cyrus previously tweeted. "Save your complaints for the McDonalds drive thru when they forget the 'fries with that.'"
The singer's tweets come after MusicFix suggested that sources were attempting to get her Bangerz tour cancelled, which interfered with some of her ticket sales.
"Miley's management have been flooded with complaints, mainly from parents, since her tour began last week in Canada with calls for the entire tour to be axed," a source reportedly told MusicFix. "Her team, including management, record label execs and the entire tour staff including the director, costume department and choreographers -- have been called for an emergency meeting as arenas across the U.S. threaten to pull out of the show."
However, the Live Nation tour company refuted the rumors.
"There is no truth whatsoever to any stories or rumors of venues pulling out of the Bangerz Tour," Live Nation told E! News in a statement. "Miley has created a tour that's big, spectacular, entertaining and everything you would expect from Miley Cyrus. Reviews have been amazing and most important, fans are loving the show and having a great time."