Missing LSU Student Update: Body, Truck Found on Highway 30, Iberville Parish
Missing LSU Student Update: Body, Truck Found on Highway 30, Iberville Parish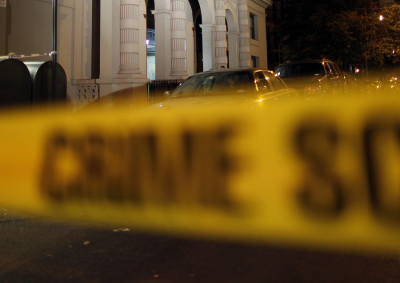 A truck and an unidentified body have been found in the search for a 22-year-old senior from Louisiana State University, who had gone missing early Tuesday morning after attending a party at a bar near the campus.
A missing person report was filed for Chris Broussard, who last texted his mother at 1 a.m. before he went missing. The text suggested that he was leaving the party and that he was headed home.
Police say he was last seen around 1:48 a.m. as he left the bar.
The LSU student, who drove a Nissan pickup truck, reportedly left the party at Bogie's Bar, but failed to return home after the party or show up for work the next day.
He was last seen dressed in a white polo shirt and red shorts. He is 5 feet 8 inches tall and weights 130 pounds.
Chris' mother Lisa Broussard said she has been driving to places where she thinks her son could be. Friends and family have been posting fliers around campus as well.
The missing student's 2004 silver Nissan Frontier Kingcab model was found on Highway 30 in Iberville Parish. The truck was spotted by a Baton Rouge Police helicopter.
According to latest updates, a body was found in the truck, which was in a waterway, but the body has not been formally identified at this time. Investigators are working to confirm the identity and will make an announcement in due course.