Mitt Romney Hates Big Bird? GOP Candidate's 'PBS Funding Cut' Sparks Meme
Viewers React to Presidential Hopeful's Plan to Cut Federal Funding for Network That Broadcasts 'Sesame Street'
Viewers of the first 2012 presidential debate between President Barack Obama and GOP challenger Mitt Romney took to the Internet Wednesday night to suggest what moments from the political face off might turn into memes -- with a remark from Romney that he would cut funding to PBS emerging as a sore point with some viewers.
Romney told moderator Jim Lehrer that if he were president, one of the first major cuts he would make would be Obamacare and PBS -- for whom veteran journalist Lehrer works.
"I'm sorry, Jim, I'm gonna stop the subsidy to PBS…. I like PBS, I love Big Bird -- I actually like, you too -- but I am not going to keep spending money on things [we have] to borrow money from China to pay for," Romney said, according to the Los Angeles Times.
Viewers reacting to Romney saying that he would cut funding to PBS have incorporated popular "Sesame Street" veteran character Big Bird into images to express their dismay with the GOP presidential hopeful's remarks.
Jim Sheridan shared a photoshopped image of a homeless Big Bird.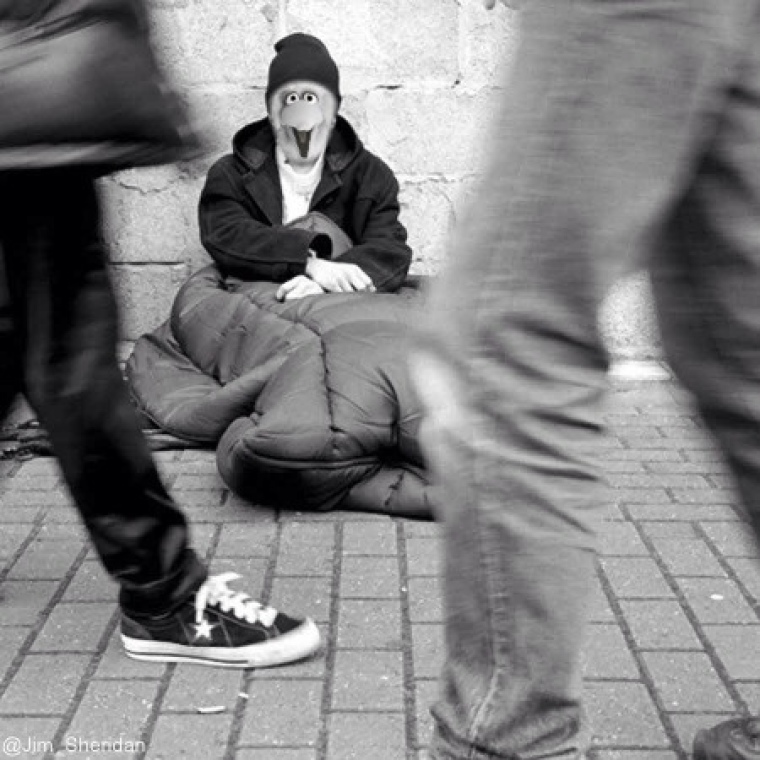 Josh Ciesla shared his own image, suggesting Romney wanted Big Bird dead.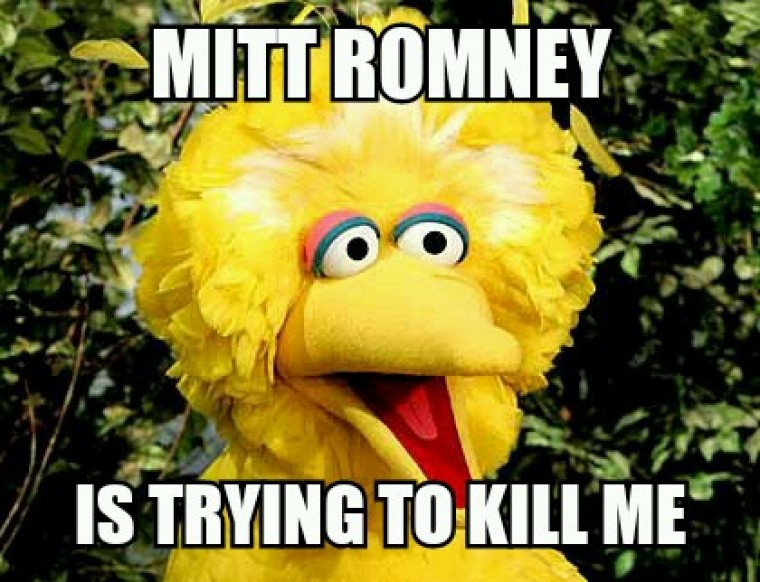 Matt Ortega shared an image of Mitt Romney hanging out with Big Bird, suggesting Romney would say: "I like Big Bird. I also like firing Big Bird."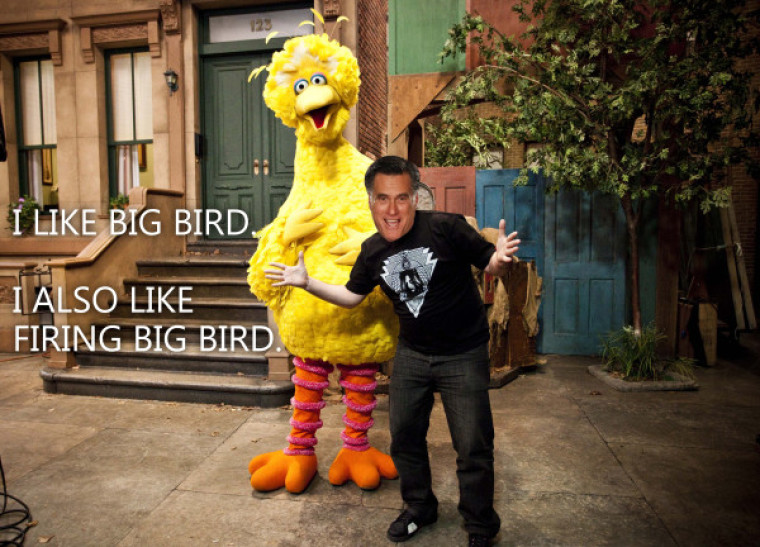 Jim Sheridan shared a photoshopped image of Romney as "Sesame Street" character Oscar the grouch, writing: "Mitt 'The Grouch' Romney hates big bird!"
Dozens of other images were circulating online, some of them featuring Big Bird holding a sign reading "Will work for food."
Another shows Romney holding a toy dinosaur, with the caption reading "You're next!"
As Politico noted, this is not the first time the presidential candidate has suggested that he would cut funding to the Public Broadcasting Service. Romney told Fortune Magazine of this plan in August, which Paula Kerger, PBS's CEO, reportedly called "extremely disappointing."