Model Ingrid Gutierrez Says Drake Started Brawl, 'Chris Tried to Protect Me' (PHOTO)
Ingrid Gutierrez is speaking out about her version of the truth behind what happened during a bar fight that broke out Thursday morning between R&B artists Chris Brown and Drake.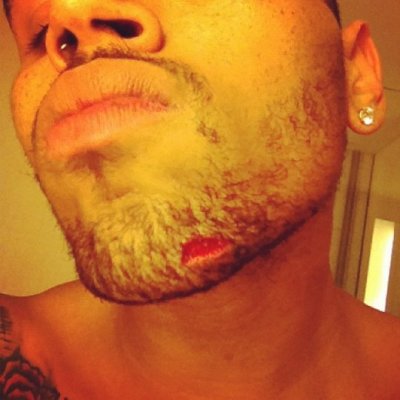 While Drake's representatives have reported that Drake was not at all involved in the brawl that broke out Thursday morning at a New York City club, one woman who was present at the V.I.P. table has shared a different story.
"Drake did not participate in any wrongdoing of any kind last night at W.i.P. He was on his way out of the club when the altercation began," Drake's representatives had previously told TMZ. "[Drake] did not engage in any activity which resulted in injury to person or damage to property."
According to Gutierrez, however, who stated that she was invited to sit at Brown's table after being separated from her friend, it was Drake who initiated the altercation.
Gutierrez confirmed an original report, which stated that Brown had sent over an expensive bottle of champagne to Drake's table. The model then stated that Brown received a note in return which appeared to upset him, as he crumpled it and threw it to the floor.
According to various sources, the note referenced Drake's relationship with Rihanna, who has supposedly reunited with Brown, and read, "I am f------ the love of your life."
Despite being upset, Brown remained at the table when Drake and his entourage approached and began a verbal assault.
"They got up in his face and were giving him the middle finger. Chris told Drake to f--- off, and the next thing I heard was smashed glass and the bottles started flying at us," Gutierrez told the New York Post. "I didn't see Chris act violently towards anyone. Chris said, 'Let's go,' but there were bottles flying and I saw him get hit in the face, so I hunkered down where I was."
Following the incident, Brown later posted on his Twitter that the fight had been shameful.
"How u party wit rich n**** that hate? Lol... Throwing bottles like girls? #shameonya!" Brown tweeted.
Gutierrez shared a similar opinion.
"I think Drake's entourage are cowards for throwing bottles at girls," she said. "I've lost all respect for Drake. Chris Brown acted like a gentleman to all the girls there. Chris tried to protect me and my friend."
Chris Brown's Wild Fight with Drake's Entourage
Drake and Chris Brown Altercation in Night Club Aftermath
Chris Brown - Don't Wake Me Up