Natalie Grant's Tumor Surgery 'Went Perfectly,' Says Husband Bernie Herms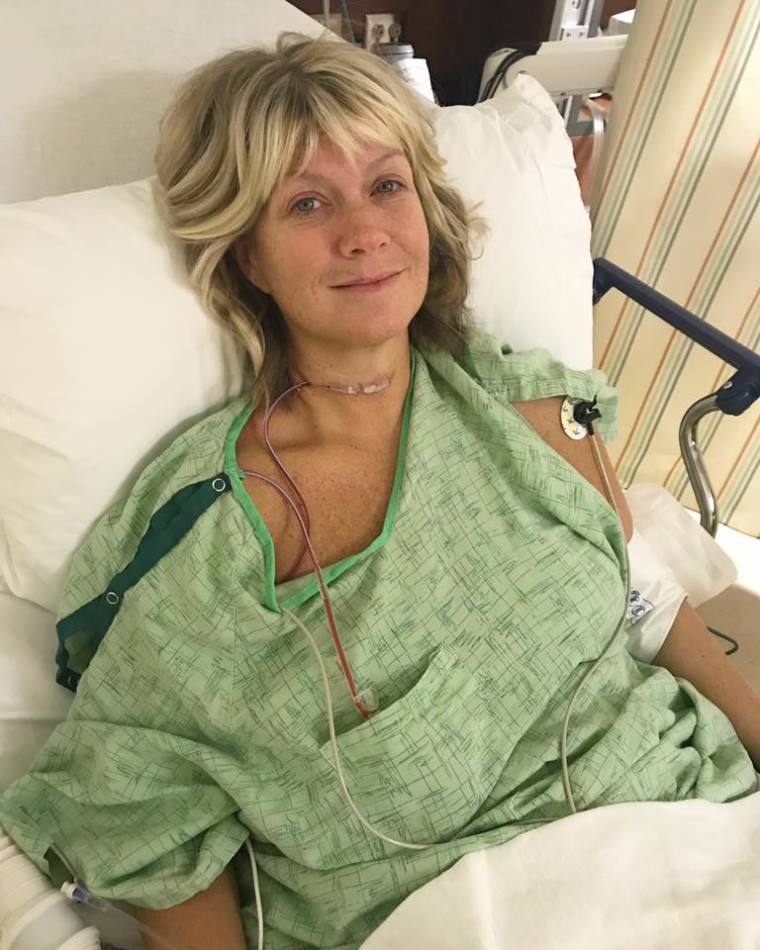 Christian singer Natalie Grant is doing just fine after her thyroid surgery. Her husband, Bernie Herms, provided a health update to her worried fans and told them that everything "went perfectly."
Herms posted a photo of Grant on her Facebook page as he thanked the people who prayed for the successful surgery to remove potentially cancerous tumors. "Hey everyone - it's Bernie, Natalie's husband," he wrote. "She is awake and her surgeon said everything went perfectly. Hallelujah! God is faithful and kind. [Thanks] for your prayers. We are so grateful for your love and support. We will update with news as we receive it."
Grant's fans continued to share their prayers and well-wishes after the post, and many praised the Lord for taking good care of Grant in the hospital.
"Dear Jesus, we thank You for Natalie's successful surgery. We ask for good results and for her healing to amaze her! Please bring her voice back stronger than ever! May her voice continue to reach others for You. We will give You all the glory and honor as she sings songs for You and to You again. Thank You, Lord. We love You! ~Amen," a fan wrote.
"Natalie you are a brave woman. Thank you for being so open with us, people you've never met all around the world, and allowing us to pray and be a part of your faith journey," another added.
Before having the surgery, Grant admitted that she was a little afraid of what will happen. But when she saw that her own daughter Sadie was worried for her sake, Grant decided to be strong and get rid of her "fluffy faith" by drawing strength from God.
"But my faith in God is bigger than my fear. That doesn't mean my fear goes away. It just means I'm not letting it be in charge of my mind. And I always remind myself who is in charge, anyway. GOD IS! In charge, in control, and He is holding us, shielding us, protecting us and fighting for us. Sometimes my fear tries to tell me what to do, but then I remember that Christ's power in me is bigger than any stupid fear," Grant said.