NBA Rumors: No End Currently in Sight for the Kawhi Leonard Saga
Leonard reportedly desires a trade, but San Antonio Spurs still looking to keep him in town long-term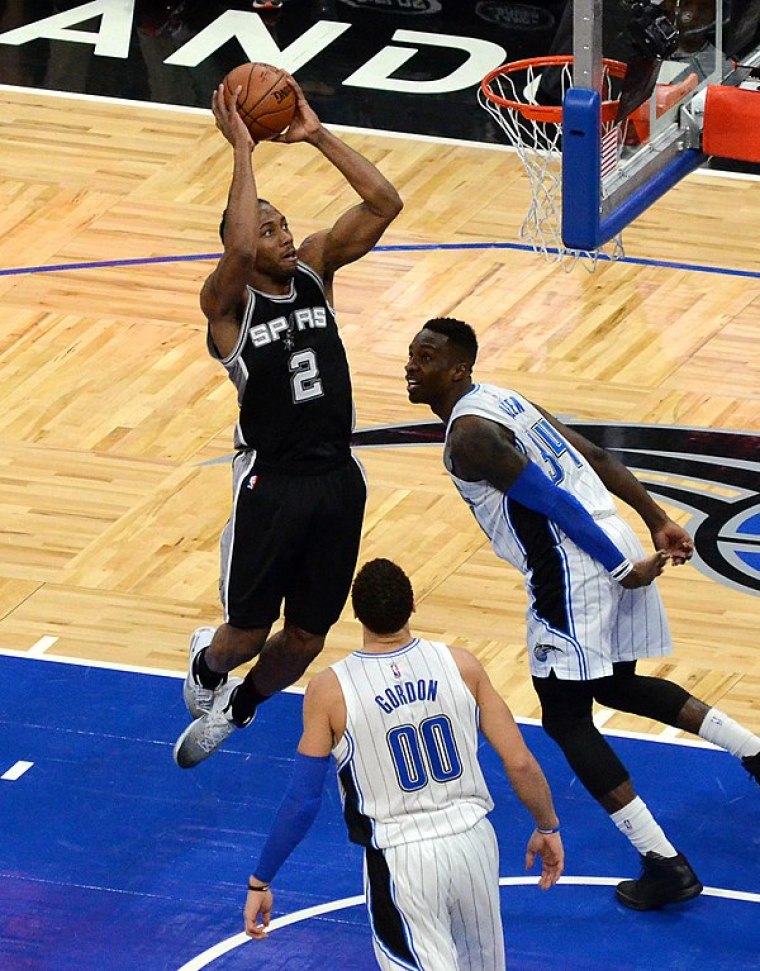 Draft night was mostly uneventful for the San Antonio Spurs.
After weeks of speculation that the team could trade disgruntled star Kawhi Leonard this summer, draft night seemed to be the first date on the calendar where they could have conceivably made that deal.
As it turns out, the Spurs were content to draft Lonnie Walker IV and Chimezie Metu with the draft picks in their possession.
Still, just because no trade happened on draft night, that doesn't mean this whole thing is over.
If anything, things may just be getting started.
Not too long ago, word got out that Leonard wants to be traded. To be more specific, a report from ESPN's Ramona Shelburne and Adrian Wojnarowski noted that Leonard would prefer a trade to the Los Angeles Lakers.
Here's the thing, though: the Spurs are apparently not interested in making any kind of deal with the Lakers.
Over on Twitter, Shelburne reported that the Lakers reached out to the Spurs to discuss a potential trade involving Leonard, but those conversations apparently never went anywhere.
That's likely because the Spurs still have their minds set on keeping Leonard.
As can be seen in this tweet from ESPN's Michael C. Wright, Spurs general manager R.C. Buford even recently told members of the media that they want to keep Leonard as part of their group.
Needless to say, the Spurs and Leonard aren't really seeing eye-to-eye at this point, and whether or not they will ever be on the same page again is a question that cannot be answered just yet.
If there are NBA fans who went into draft night thinking that this Leonard matter will finally be resolved, it's clear now that this is going to continue for at least more weeks and possibly even months.
More news about Kawhi Leonard should be made available soon.