NBA Rumors: Paul George Could End Up Going Back to the Oklahoma City Thunder, but With an Important Caveat
George may want a specific type of contract to sign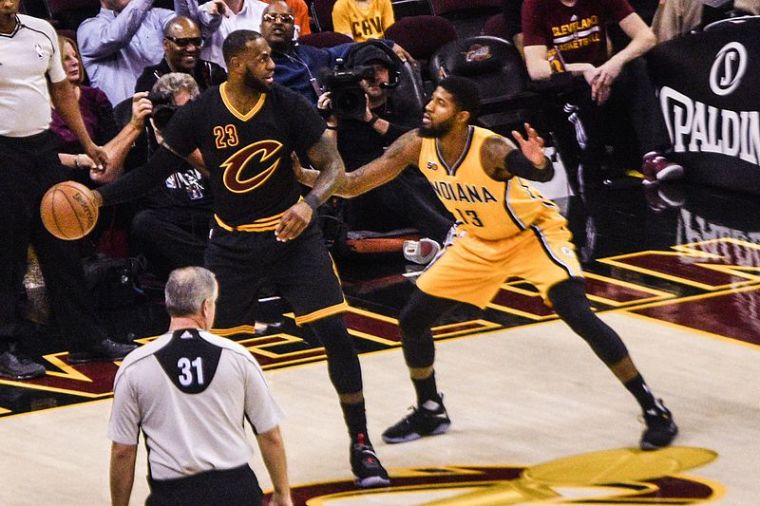 The Oklahoma City Thunder swung for the fences last year when they traded Victor Oladipo and Domantas Sabonis — two players under team control for several years — to the Indiana Pacers in exchange for Paul George who was only guaranteed to be with them for a single season.
The idea was that pairing George with Russell Westbrook could convince the former Pacer to abandon his dream of going to the Los Angeles Lakers and instead commit to building a contender in Oklahoma City along with one of the league's superstars.
Risky as it may have been for the Thunder to make that trade last year, they may be set to benefit from it big time.
On top of all the rumors that have already hinted that George will stay with the Thunder, some new ones have emerged recently.
There's sports media personality Stephen A. Smith saying on his podcast that the Thunder are planning to make a huge financial commitment to George, according to his sources. Furthermore, Smith indicated that George's strengthening bond with Westbrook is giving him another reason to re-sign with the team.
The New York Times' Marc Stein also reported that more people around the league are warming up to the idea that the Thunder can convince George to stay.
These are all obviously great developments for the Thunder and their fans, but they should know that even if George re-signs with the franchise, there could be a caveat to that transaction.
Some other teams in the NBA have apparently suggested to Stein that if George goes back to the Thunder, he could do so by signing what is now known in league circles as a one-plus-one deal.
A one-plus-one deal features one guaranteed year, while the second year is a player option.
As Stein noted, by signing a deal like that, George can get his money, still play alongside Westbrook and also buy some time for himself to see if he truly wants to commit to the franchise long term.
It's a smart move to make for George, and as long as he's back with the team, the Thunder and their fans will still be pleased with it.