Cleveland Cavaliers Reportedly Eyeing Three Offseason Trade Targets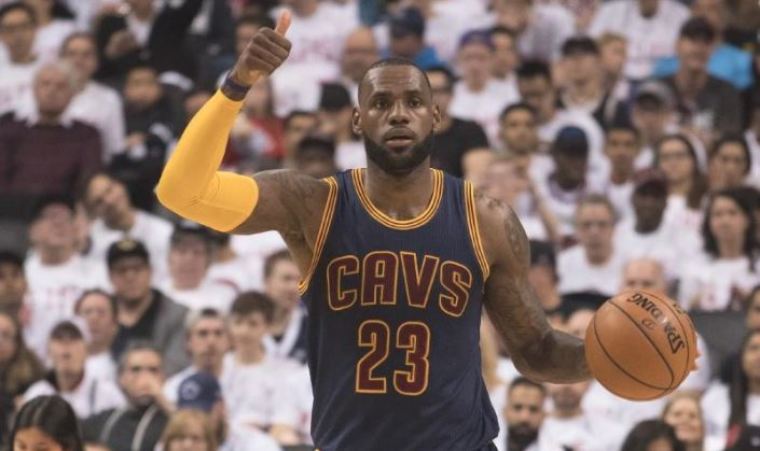 With King LeBron James in its roster, the Cleveland Cavaliers have a great roster, to say the least. Some analysts, however, think that they need another superstar player to take down the Golden State Warriors.
According to King James Gospel, with the Brooklyn Nets pick, the Cavs also have the chance to get just about any player they see fit for their team. However, it is also reportedly not taking in anyone who does not want to be traded.
Among the top options for the Cleveland team are Anthony Davis, Kawhi Leonard and Damian Lillard.
New Orleans Pelicans' Davis, the biggest superstar on the list, previously mentioned that he has been wondering whether he should have agreed to be traded earlier on his career. "When you hear that it makes you think. I'm not gonna lie," Davis said in an interview for ESPN's The Jump with Rachel Nichols. "It makes you think 'cause you're wondering if you're following in that same path. But then again, you're like, 'This year could be the year.' You don't know."
The power forward has been playing great in the past four games after the All-Star weekend and could be a great contender for the Most Valuable Player award. If, despite his great play, the Pelicans suffered another disappointing season, there is a chance that he would want out of the team and the Cavs would be more than willing to take him.
As for Leonard, this year saw his relationship with the San Antonio Spurs hit the lowest point after a squad injury made him miss majority of the season. By next season, Leonard will become a free agent and, if he decided to leave the team, the Spurs would be more than willing to get the Brooklyn Nets pick from Cleveland in exchange for Leonard.
Meantime, Lillard has earlier expressed concerns about his teammates at the Portland Trail Blazers not matching up to his superstar skills. Just last Saturday, the 27-year-old point guard led his team to a 108-100 win against the Oklahoma City Thunder. Despite this, he has not made any trade request. Even if he does at some point, there is still the question of whether the Cavs would find him worthy of their teams.