'NCIS' Season 12: Episode 22 Recap 'Troll'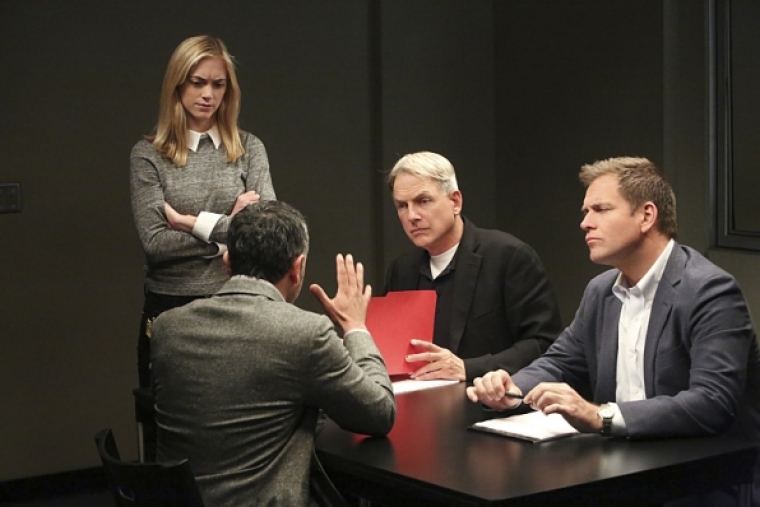 This week on "NCIS," Special Agent Ned Dorneget from NCIS cyber operations helps the team when a Navy ensign who worked in the Office of Naval Intelligence is murdered. Also, the team discovers that Jake and Gibbs have become good friends.
A car crashes into a diner, narrowly missing a few customers. At the NCIS, Bishop and Jake arrive and Jake says hi to the team. Tony snidely tells Jake that his BFF, Gibbs, hasn't arrived yet. McGee and Tony are surprised to learn that Gibbs and Jake talk on the phone daily. Gibbs arrives and they all go to the crime scene.
The dead woman in the car is Navy Ensign Janine Wilt. Ducky says that her cause of death is a deep wound on her neck that severed her carotid artery. Tony discovers a t-shirt from Gorton Poly High in the back seat, so Bishop and Gibbs go to the school to investigate.
They learn that Wilt volunteered and helped coach the girls' basketball team. Wilt's fellow coach says that she was at the school last night at 11pm and that she didn't know what she did for the Navy, only that she worked with computers.
Upon going to Wilt's commanding officer, Vance and Gibbs learn that she was an expert code breaker. She was working on a Colombian drug ring that had been smuggling drugs through US ports.
Meanwhile, Tony is fascinated to learn that Jake and Gibbs meet on Tuesdays and Thursdays to play racquetball.
McGee and Tony head to Wilt's apartment and they find her laptop. McGee calls NCIS Cyber and they send over Special Agent Ned Dorneget.
During the autopsy, Ducky finds that Wilt was killed by a wide blade, and the killer held the knife to her throat before slashing it. Abby also finds out that Wilt was using her laptop to gain access to a home computer owned by Adem Faruk Korkmaz.
McGee and Bishop visit Kokmaz, and his teenage daughter answers the door. Korkmaz says that he uses his computer for business and that he doesn't know Wilt. Later, his computer is handed over to the NSA.
The team finds out that the chief suspect is being protected by the NSA, so Bishop ends up confronting Jake about the suspect. Jake refuses to tell her, and he says that things changed between them when she left the NSA for the NCIS.
Later, Jake agrees to turn Korkmaz' laptop over to Gibbs and says that he'll take the consequences. The team finds out that Korkmaz has been visiting a chat room. In the interrogation room, Korkmaz denies going into the chat room but says that he recognizes a particular user name, Scout99, and says it belongs to his daughter. It turns out the girl goes to Gorton Poly High and is on the basketball team.
The girl, Layna, confessed that she quit the chatroom when "Hellbent427" asked he to go to another chatroom, and that he was really angry with her.
The username belongs to Bradley Simek, a loner who also went to Layna's school. The team goes over to his house and they find out that he's a member of a terror group, and that he murdered Wilt to prove his worth to the group.
Abby says that Brad printed a bomb detonator using a 3D printer. Brad's phone coordinates reveal that he is on a bus filled with passengers. The team surrounds the bus. Brad has the bomb, and Gibbs holds Brad at gunpoint. He asks Brad if he murdered Wilt, and he denies it, but admits that it was his knife. Gibbs almost convinced Brad to get off the bus when the teen spots the police and dives back on the bus, detonating the bomb.
"NCIS" airs on Tuesdays at 8 p.m. on CBS.