NHL Trade Rumors: Rangers Set Steep Asking Price for Rick Nash
NHL Trade Rumors: Rangers Set Steep Asking Price for Rick Nash
Will the New York Rangers trade its forward Rick Nash to another team? Talks revealed that it has set a steep asking price for the NHL star.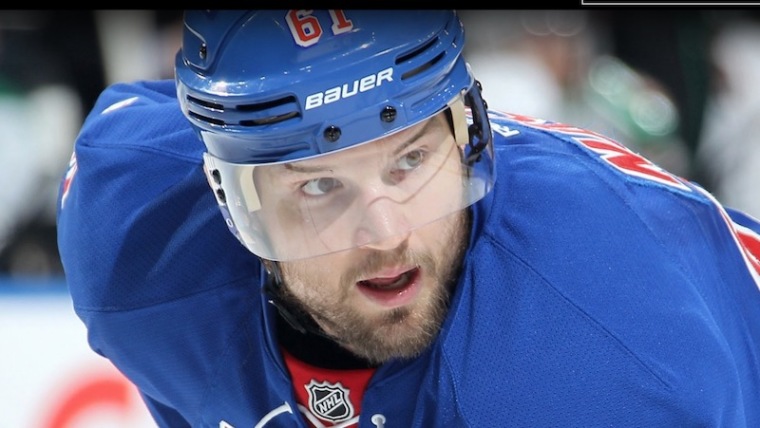 Rumors earlier stated that Nash submitted his no-trade clause list last Monday as per the team manager's request. The move opened the player for trading to potentially 12 team choices before the Feb. 26 deadline.
The Rangers' asking price for Nash reportedly falls under three factors and it's pretty steep. Apart from Nash, Michael Grabner might also be traded to another team, along with other NHL pros like David Dershernais, Ryan McDonagh and Nick Holden.
"As of this moment, three pieces seem to be the asking price for Rick Nash. A first-round pick, a top prospect, and another lesser player or prospect or pick," reporters quoted NHL insider Bob McKenzie. "The price for Grabner is expected to be more along the lines of a first-round pick. That's it."
Nash, 33, hit a $7.8 million cap on his contract in his final year. He becomes a free agent by the summer, which makes him more appealing to other teams.
NHL fans, however, say that he's had his better days on the ice in earlier seasons. By his lead, Rangers actually lost at least five games in recent weeks and it's looking to re-tool its line-up next season.
Still, Nash's steep price isn't surprising since it's usual practice in the NHL for high profile players. Speculations are that the forward could be looking to play with either the Dallas Stars, San Jose Sharks, Nashville Predators, or the St. Louis Blues if trade deals iron out.
Meanwhile, Nash voiced out that he's not actually happy about being asked to provide a no-trade list. He admitted that it shook him, but he understood the business side of managing a sports team.
"I love being a Ranger. I love being in New York," Nash said. "It's just that things happen when your team doesn't win. They have to make business decisions, but it's disappointing."